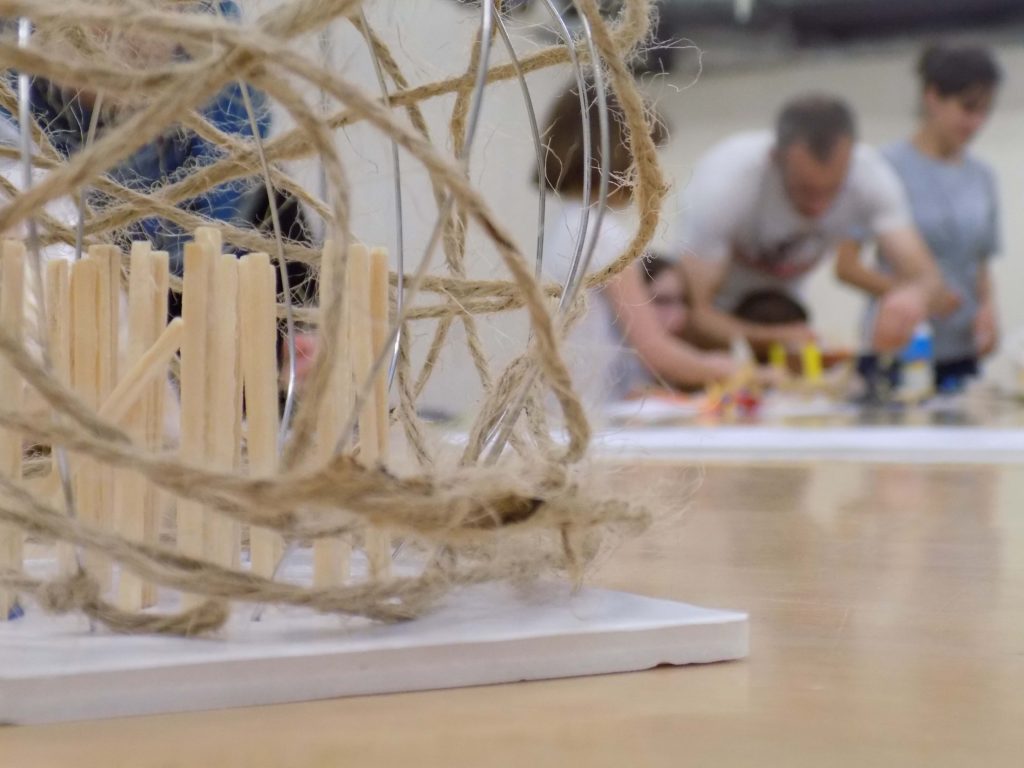 Model Making In Nottingham
6th Aug 2015
On Sunday 2 August the team headed over to Nottingham to hold an open workshop at Nottingham Contemporary. Nottingham was once renowned for its lace trade and the gallery has a lace motif printed into the concrete on its facade. It's strange to see something so delicate (lace) looking as though it's made from something so strong (concrete) – the surprise makes you look twice and really examine it.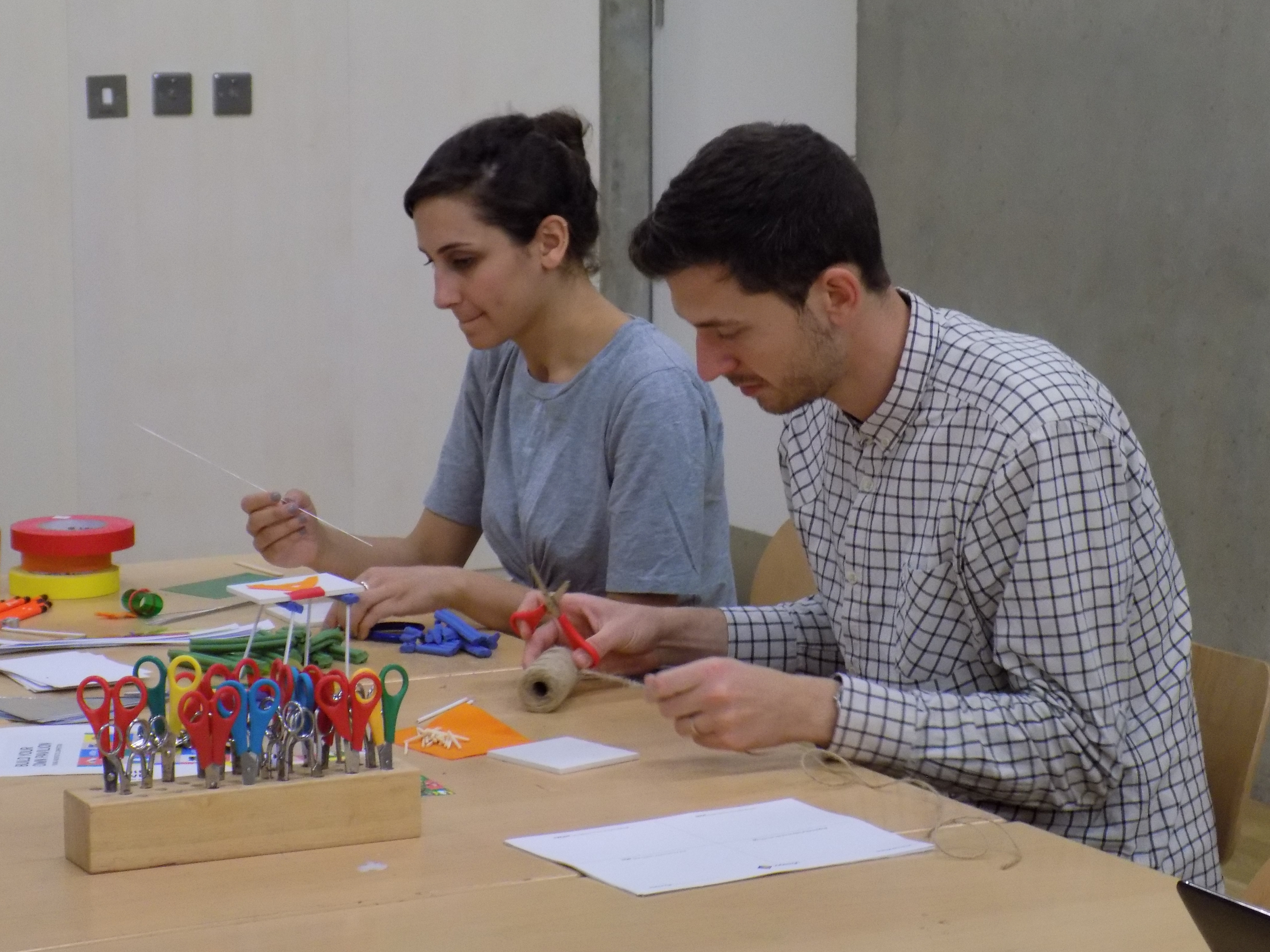 The primary focus of this workshop was on drawing and model making. To get people started Dejan and Alice each built another Pavilion model. You can see them making their original ones on the 'What is a Pavilion?' page – if you look at their second ones you can see how different each Pavilion can be!
We were joined by Nottingham Contemporary Associate Artist Sam Metz who couldn't wait to make a model.  Her gorgeous Pavilion can be seen below. "I'm not taking this far too seriously at all," she joked (she definitely was).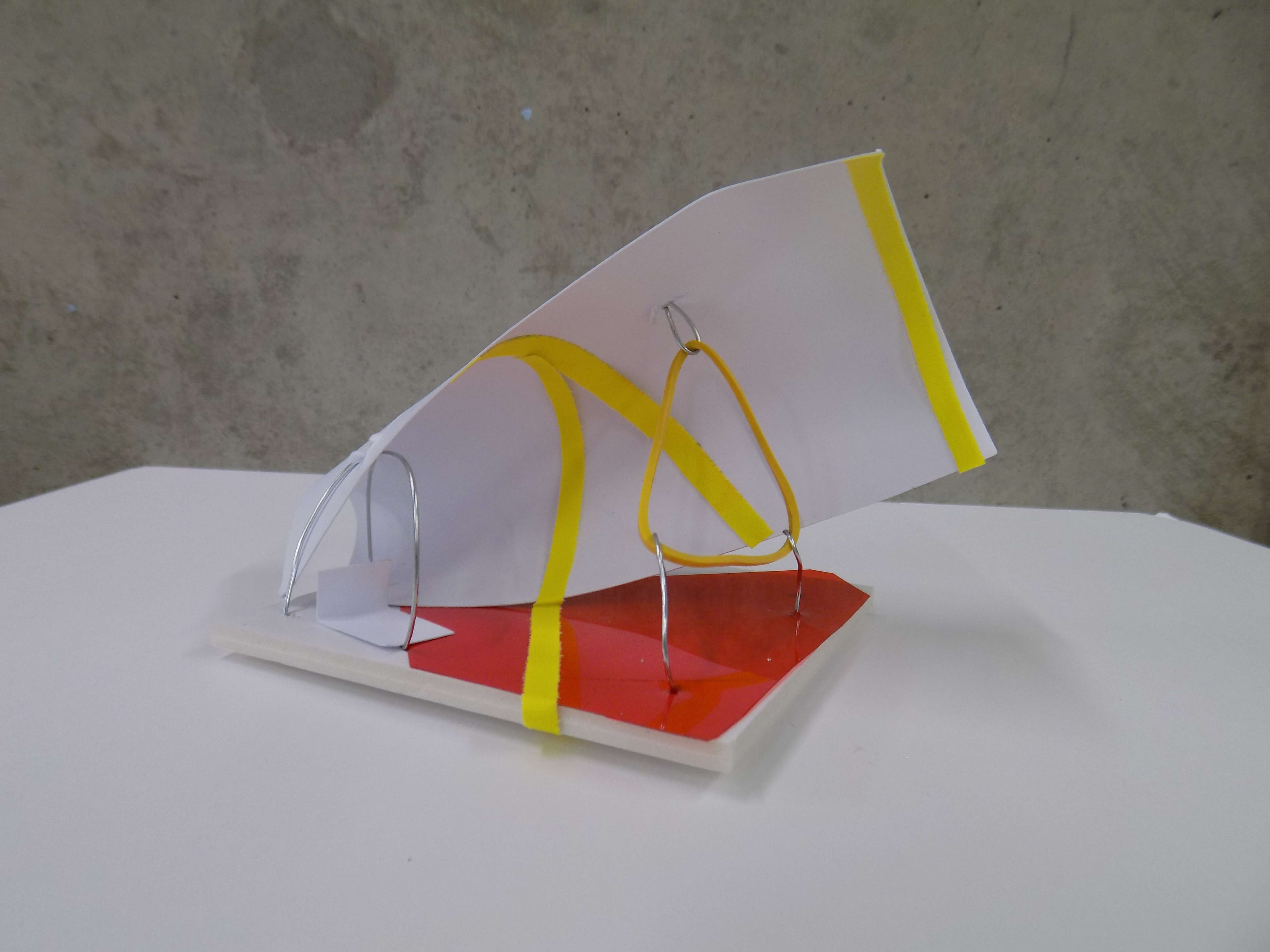 Soon families were building their own Pavilions too. Sisters Lana and Sacha set to work on their ideas – Sacha built in a cafe in her Pavilion, complete with a plasticine tea cup and saucer on the table that she would invite her friends to sit around. Lana's took inspiration from birds and flowers and she let her imagination go wild – even experimenting with the idea flying pigs! Here is her initial drawing (you can see hers and all the models at the 'Your Pavilions' page).
Fellow model maker Anar's Pavilion was also inspired by nature although it looked completely different (we love it that all the Pavilion's are proving so unique). Anar's design created a cool space that echoes the sun dappled ground under a tree. A delicate hanging canopy protected its users and added dynamic movement to her Pavilion experience.
The theme of ecology continues with our next workshop, which will take place on Saturday at the stunning Eden Project. We can't wait to see what other imaginative ideas can come from looking at the world around us.