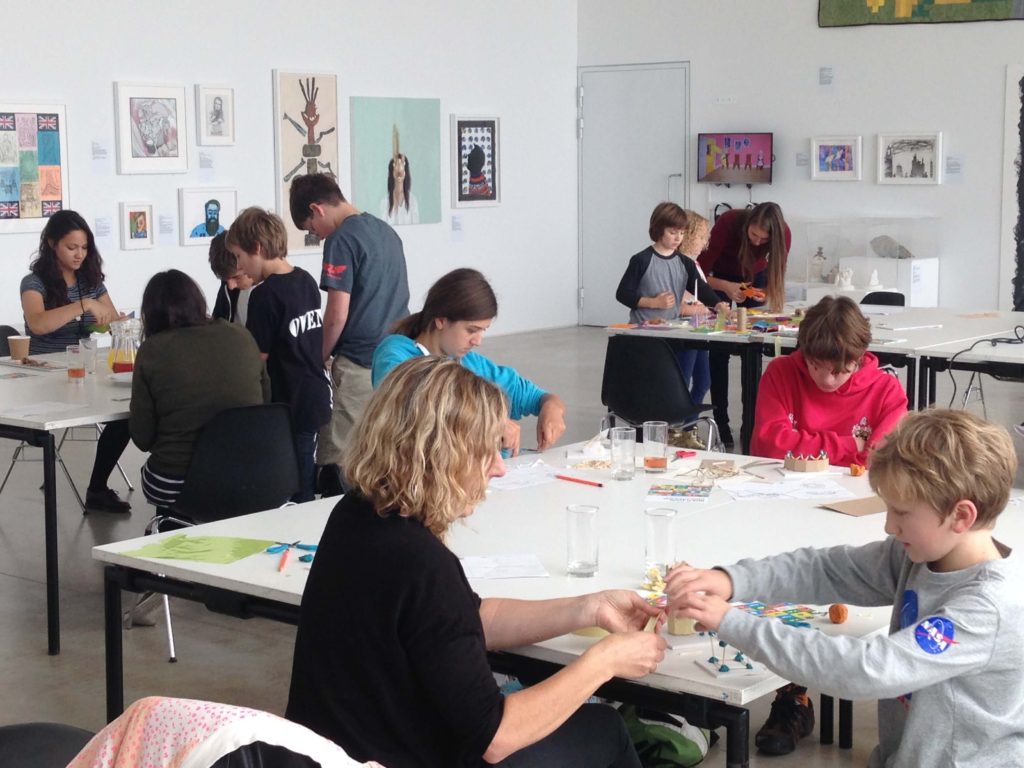 Pavilions By The Sea In Margate
9th Sep 2015
It was a Saturday by the sea for the Build Your Own Pavilion team as the tour arrived in Margate on 5 September. Perched right on the waterfront – with stunning views of the sea – the Turner Contemporary gallery opened the doors for Brendon, Rhys, Owen, Ellie, Tilda, Finnbar and Archie to design and build their Pavilions.
Our young architects were surrounded by the inspiring work of young artists with the workshop taking place amongst the Generation Art exhibition. The exhibition showcases a series of impressive pieces, including painting, ceramics, film and photography from across the UK. Against this creative backdrop Dejan and the group began designing their Pavilions.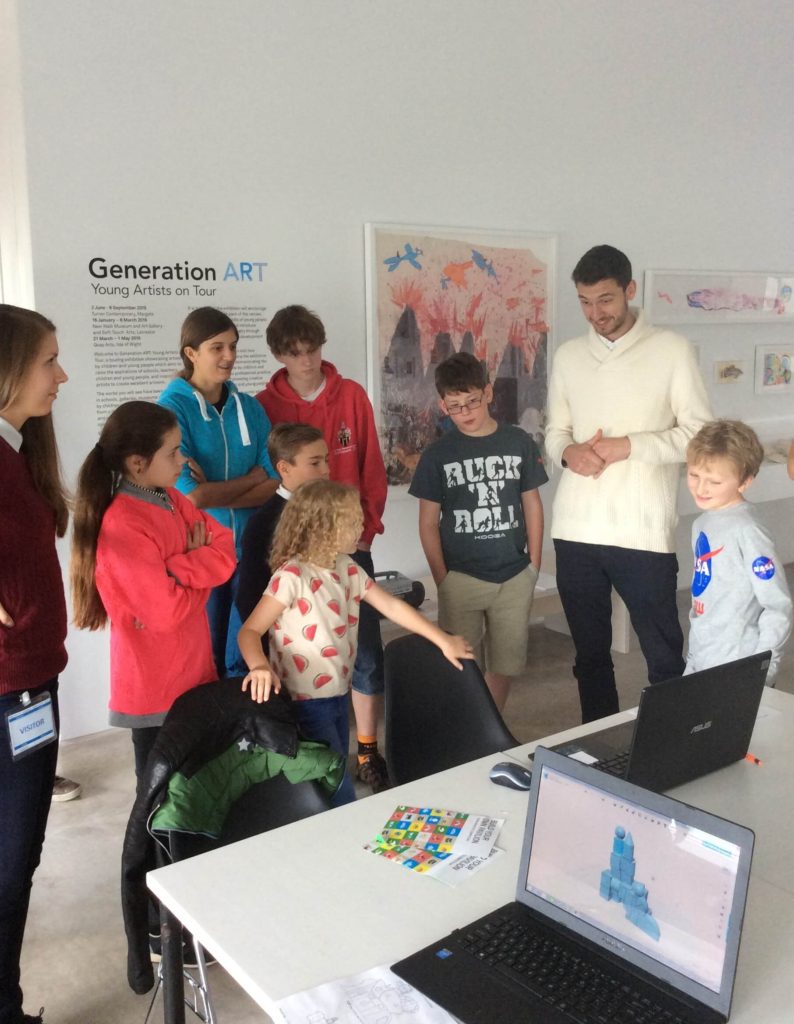 Brendon's Pavilion was a dome based on Fahd Stadium in Saudi Arabia. It had four entrance points with the football pitch doubling up as a stage for lectures. Inspired by Roman amphitheatres he left the roof open. "It would need to be somewhere hot with little rain because it's open air," he said. "I call it a MUGA – a Multi Use Games Area." His design was chosen to be 3D printed – you can see him with both models below.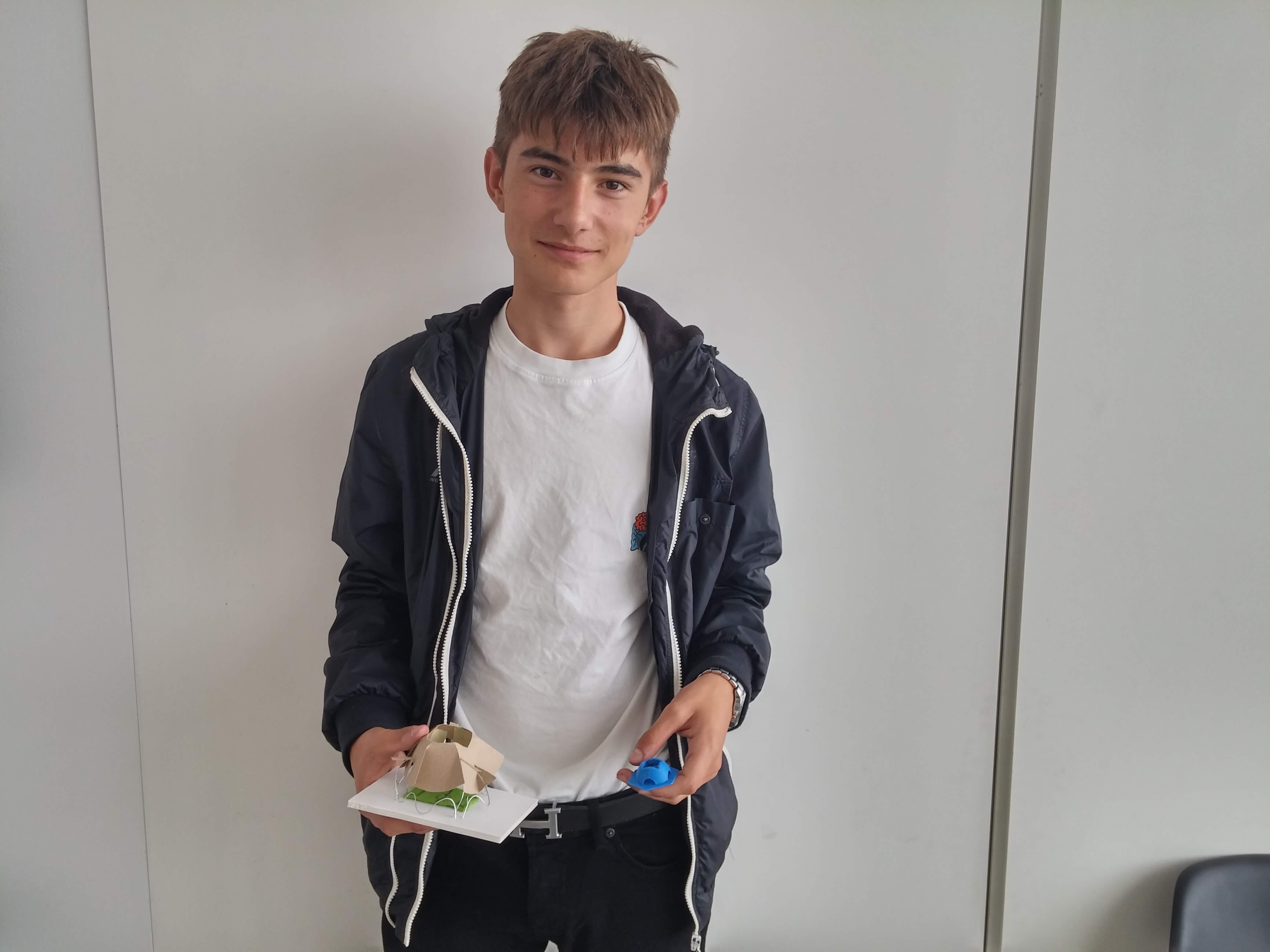 Also influenced by the curve of an amphitheatre was Archie, whose Pavilion was made up of isometric shapes, delicately balanced in a hexagonal structure. Archie made his model using wood sticks connected with plasticine.
Finnbar was inspired by a dream he had "full of weird and wacky buildings". His Pavilion would be used for meetings and lectures with a celebration space on the roof. The structure would made from steel framework and thick glass. When the celebration space wasn't in use it would double as a tesla coil.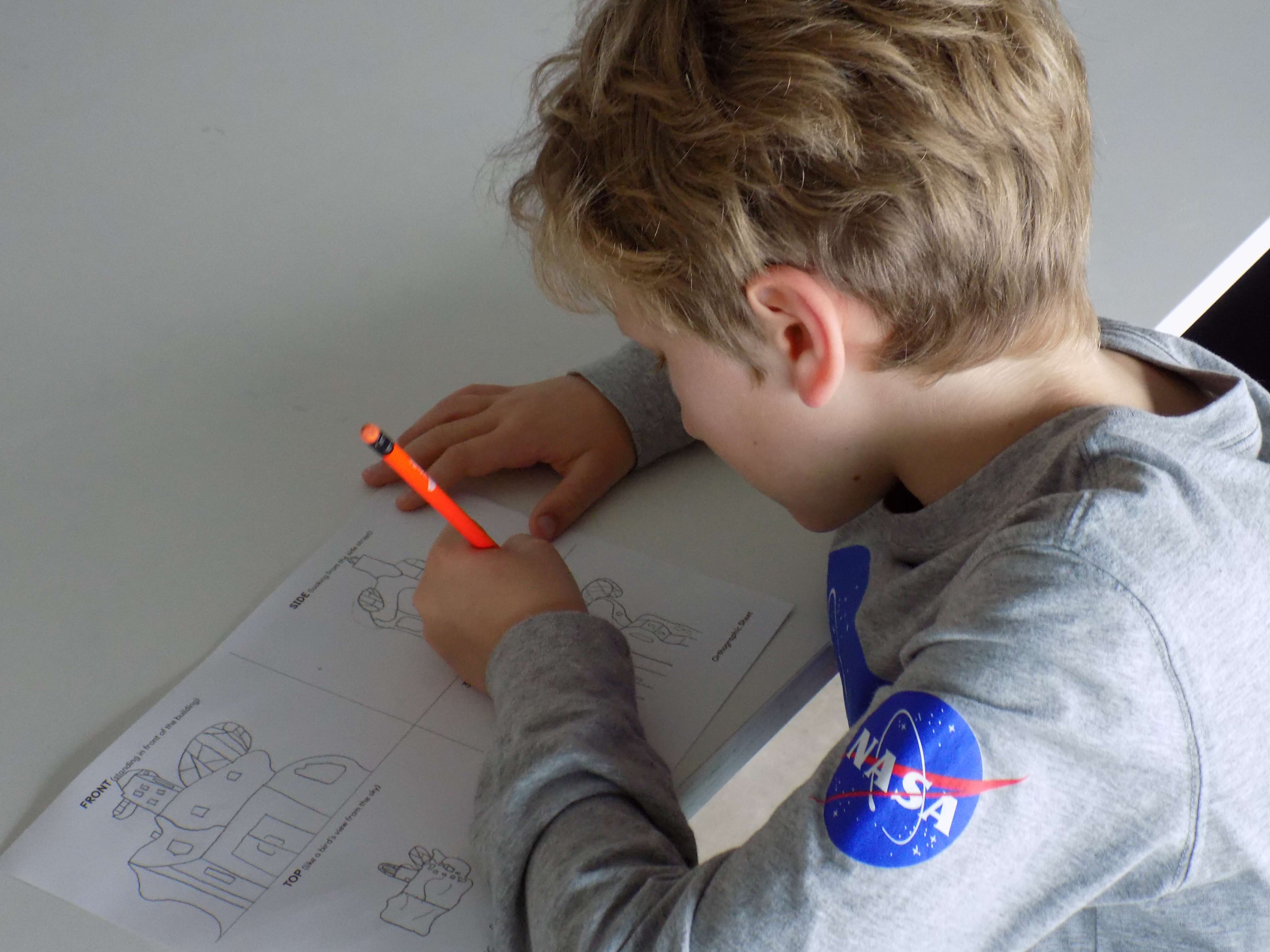 Ellie's Pavilion was an animal form that she said "looks like a dragon, deer, fox or goat sleeping." Her stunning model was made from folded paper, fortified with wooden sticks. You can see it and all the Pavilion models at the 'Your Pavilion' page along with the other exciting and imaginative entries we've been receiving from around the UK.