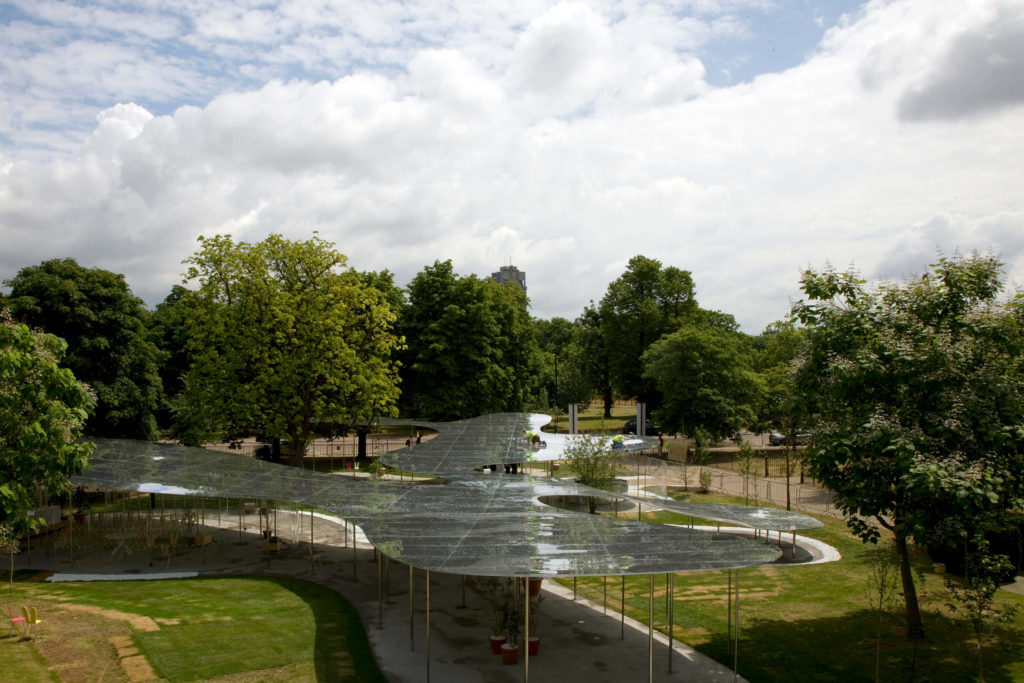 Environmental Pavilions
16th Sep 2015
Friday 18 September marks the beginning of the SustainRCA Show & Awards. Build Your Own Pavilion workshop leader Dejan Mitrovic has curated the exhibition, which looks to showcase design with an eco-friendly focus. It's a great chance to see how some of the greatest creative minds at the Royal College of  Art are tackling the UK's biggest social and environmental issues
Nature and the environment have proven the inspiration for many of you too. To celebrate Sustain, your fabulous designs and the world around us we thought we'd look at the array of nature friendly Pavilions you've sent through.
The wire elements of Jasmine's artistic offering were inspired by spider webs with the top form representing a spider hanging down. Jonny's jumping off point was a game of catch. 'I thought about how a cat will try and chase birds,' he says, 'so I made the seagulls a shelter and sculpted a cat chasing them.' Others were also inspired by animals: Leila's green gecko, Olivia's mice (in cheese!), Alice's caterpillar, Ellie's sleeping 'dragon, deer, fox or goat', Rufus' bird of prey called 'Icarus' and Callum's lego eagle are all great examples of wildlife providing structural inspiration.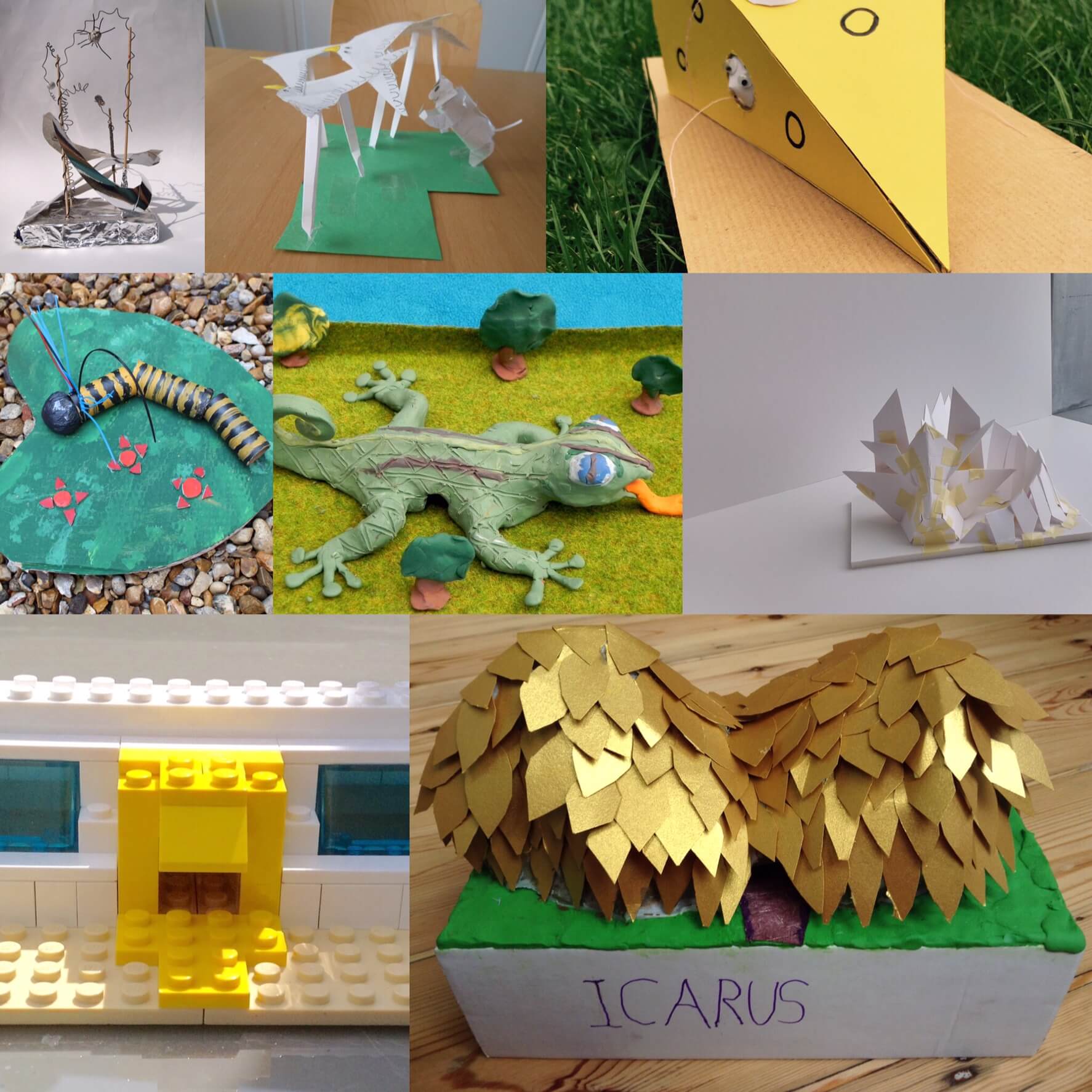 Several young architects designed Pavilions that were intended to bring visitors and nature closer together. In Ivan's the walls are glass allowing people to see the world outside. 'I would like this Pavilion to be used in a park or large gardens,' he says, 'as the glass windows allow people to really connect with nature.'
Rose Elizabeth goes one step further with a Pavilion designed to look as if it has been naturally grown. 'I wanted my design to feel somewhat like a tree top,' she says. 'To further mimic nature my design is asymmetrical and sometimes relatively rough (such as the stairway you would descend to the central platform on).'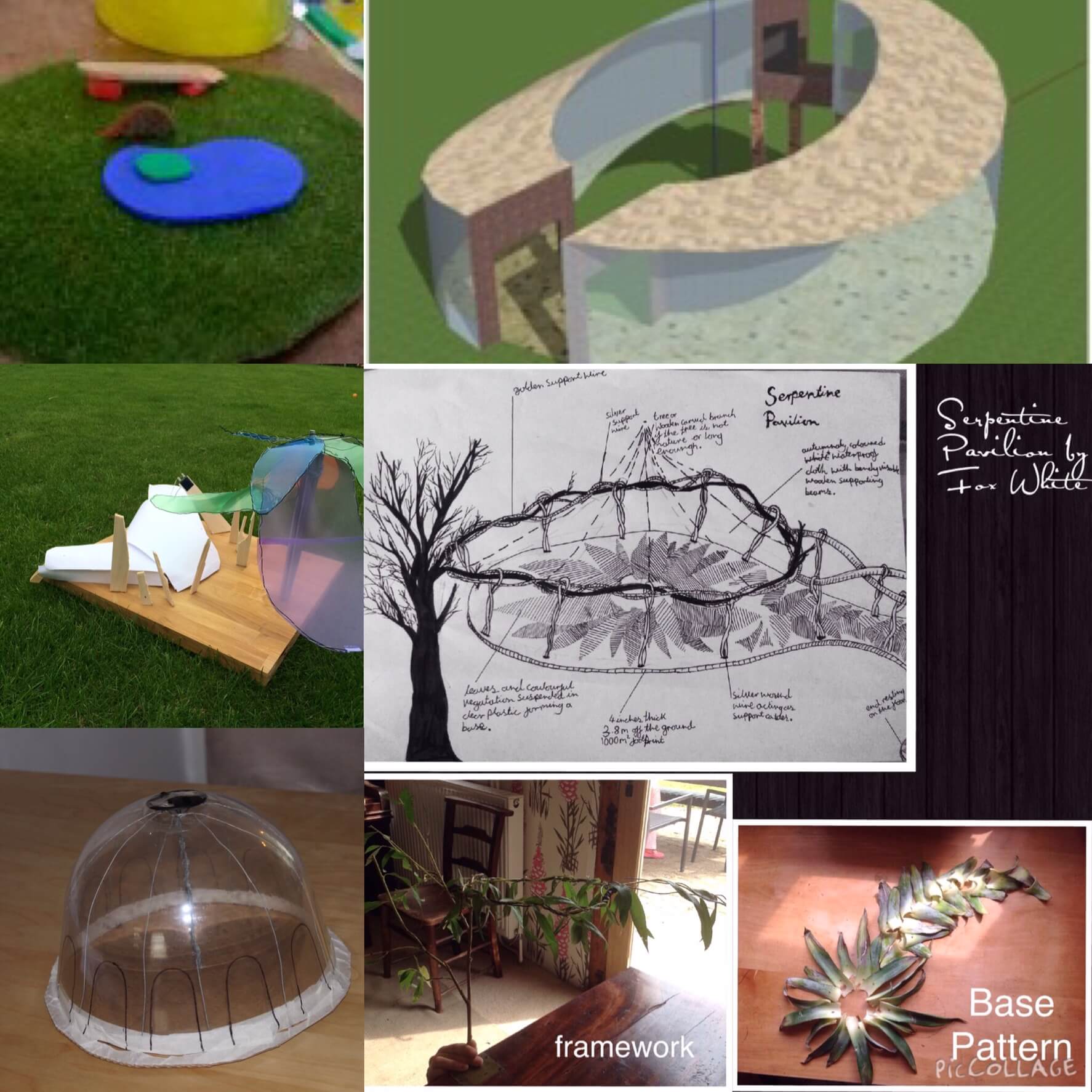 The central trunk of Dylan's see-through dome design would be clad with amplifiers and screens playing birdsong and rustling tree noises throughout the space. He wants to show how technology and nature can 'be beautiful together.'
Other designs took into account low carbon ways to run a Pavilion. Gina's would be powered by windmills. Her eco-friendly Pavilion would have towers connected by walkways that have grass growing on them. It would be used for nature-spotting as well as concerts and other events, which would be performed on the walkways with the audience underneath. Solar panels would power William's design, which was inspired by birds flying through trees.