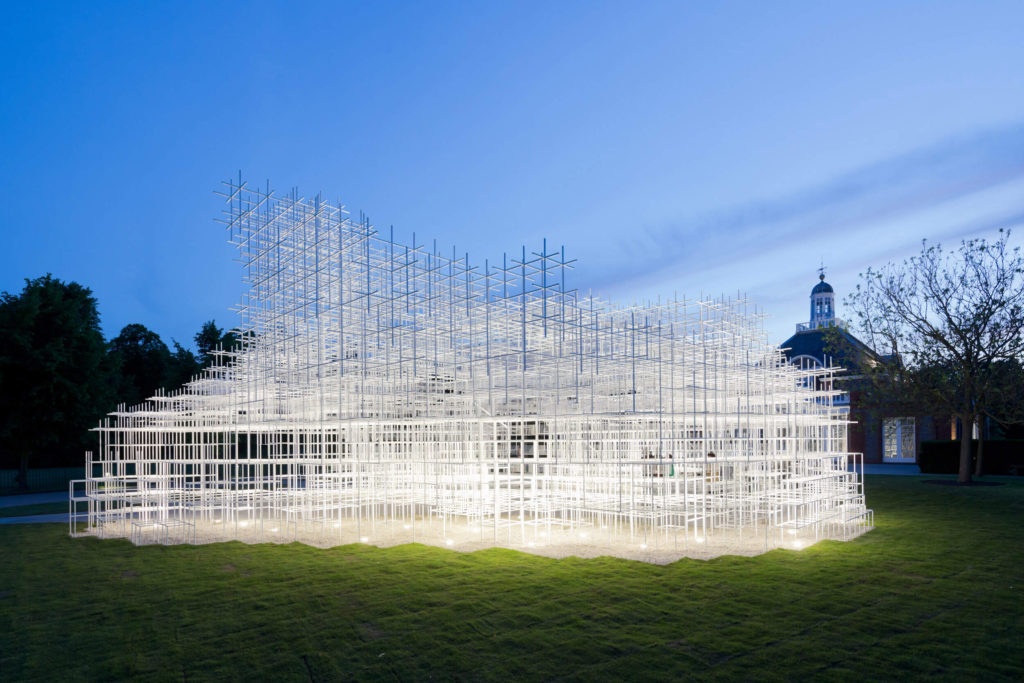 What's In A Name? Pavilion Nicknames
24th Sep 2015
Elizabethan writer William Shakespeare didn't think much of names. He famously had Juliet bewailing "What's in a name? That which we call a rose. By any other name would smell as sweet" in his tragic love story Romeo & Juliet. But then what does he know? He may be the world's greatest playwright, but nowadays when it comes to nicknames everyone's after one.
Nicknames indicate fondness, familiarity or sometimes, even notoriety. Naming buildings serves the same function; The Gherkin, The Heron Tower, The Walkie Talkie or The Shard are all given more importance by dint of their established monikers.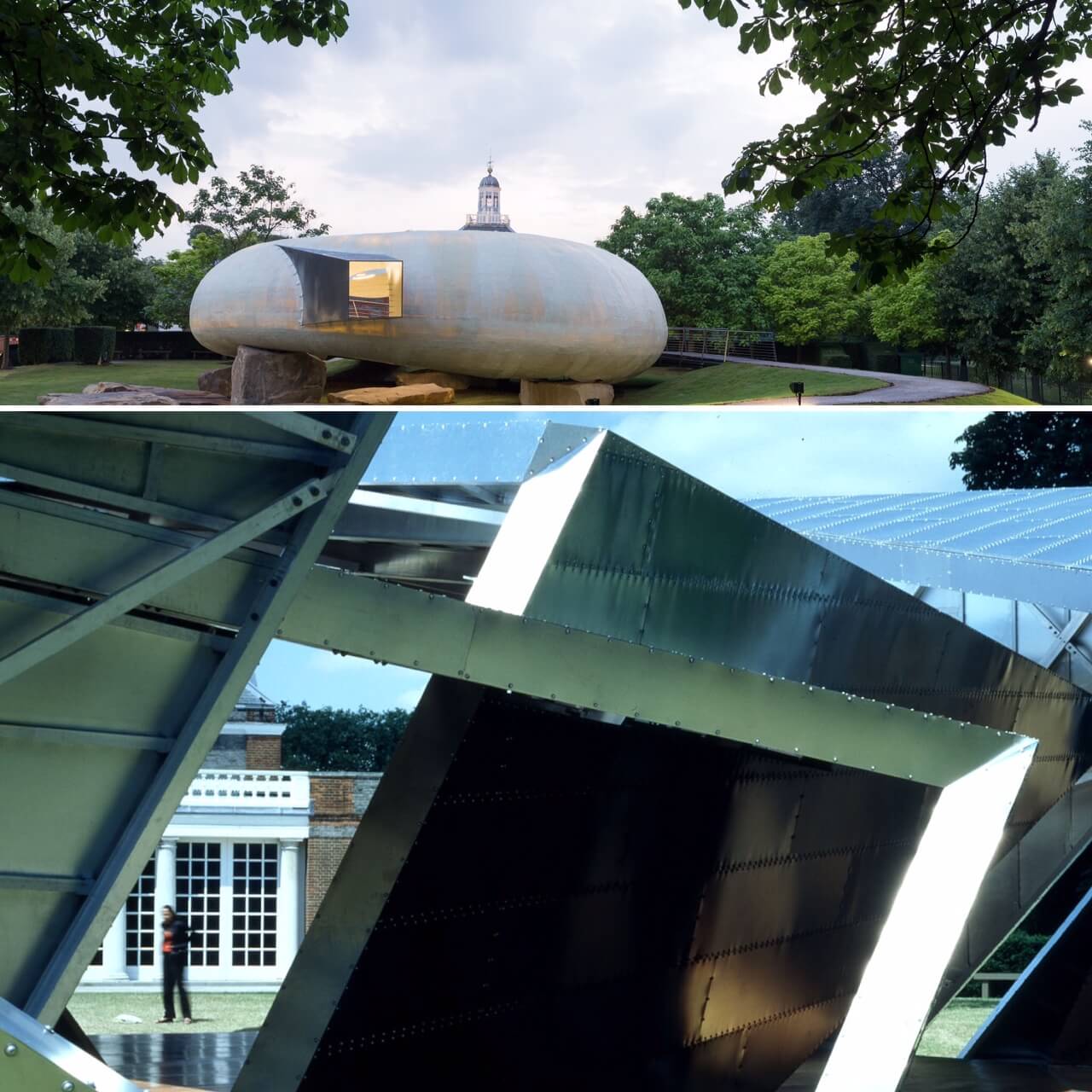 Several of the Serpentine Pavilions have been christened too. Sou Fujimoto's 2013 Pavilion was called The Digital Cloud because the white, ephemeral grid seemed to float above the lawn. The year after Smiljan Radic's semi-translucent cylindrical Pavilion was nicknamed The Shell, while Daniel Libeskind's cubic design for his 2001 Pavilion was called Eighteen Turns, to reflect the dynamic sequence of metallic planes that it was made from. This year selgascano called theirs The Hungry Pavilion. 
And it's not only famous buildings that deserve to be named. Throughout the competition we've been excited to read the Pavilion titles you've been coming up with.
The importance of picking the right name has not been lost on Sam, Reece and Szymon who originally wanted to call their Pavilion 'The Death Tower'. "We realised it would not be a pleasant idea to eat or sit in it," they say. "So we built 'The Magic Cafeteria' instead, which is available for all people who enjoy a chat and a bit of food."
Adam calls his design 'Pavilion of the People', which gives it both a dramatic and democratic air. It was inspired by the Parthenon in Greece – the home of democracy – so it's both a fitting and attention grabbing title.
Yosai's Pavilion is called 'Vertigo', a modern name that suits the vision for this elegant Pavilion. "I was inspired by scenes from futuristic movies," Yosai says, "where they show lots of high spiralling buildings that look shiny. Vertigo is not something to play inside, you look up at the outside and towering parts of the Pavilion."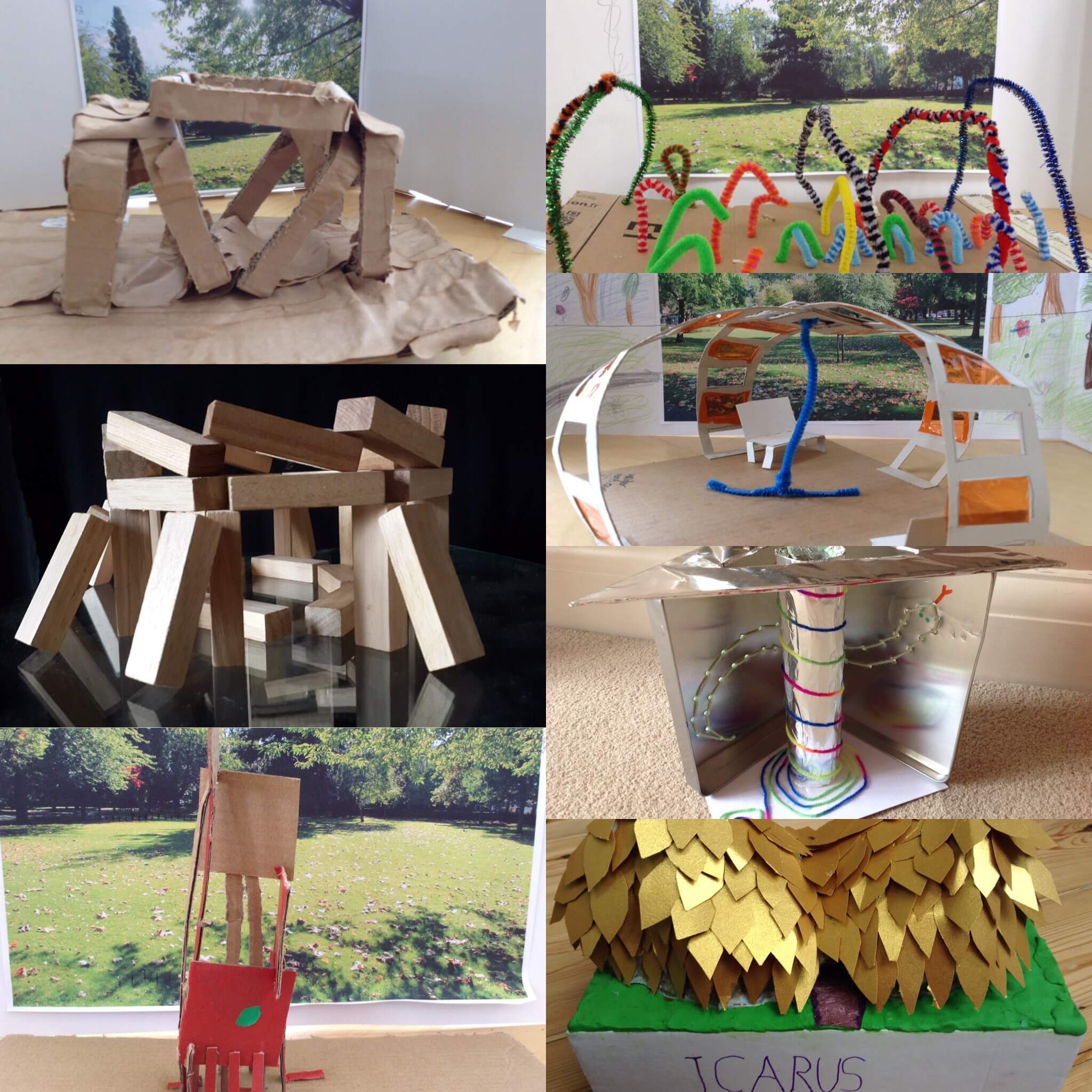 Other names include Azaan's  'Candy Cane World', which was influenced by the weird and wonderful edible world of Charlie and the Chocolate Factory and Rosalind 's 'Under and Over' Pavilion, a design inspired by ladders.
Joshua was inspired by our name – the 'Serpentine' – to create a snake like tower structure with a coiling motif. While Rufus named his 'Icarus'. "My design is inspired by the wings of a bird of prey, poised ready to fly away," he says. "I hoped to create a sense of freedom and possibility, which would inspire visitors in their turn. I called it 'Icarus' because it is bird-like, reminiscent of Icarus' wings with its swoop of golden feathers, yet has no head, torso or legs.'