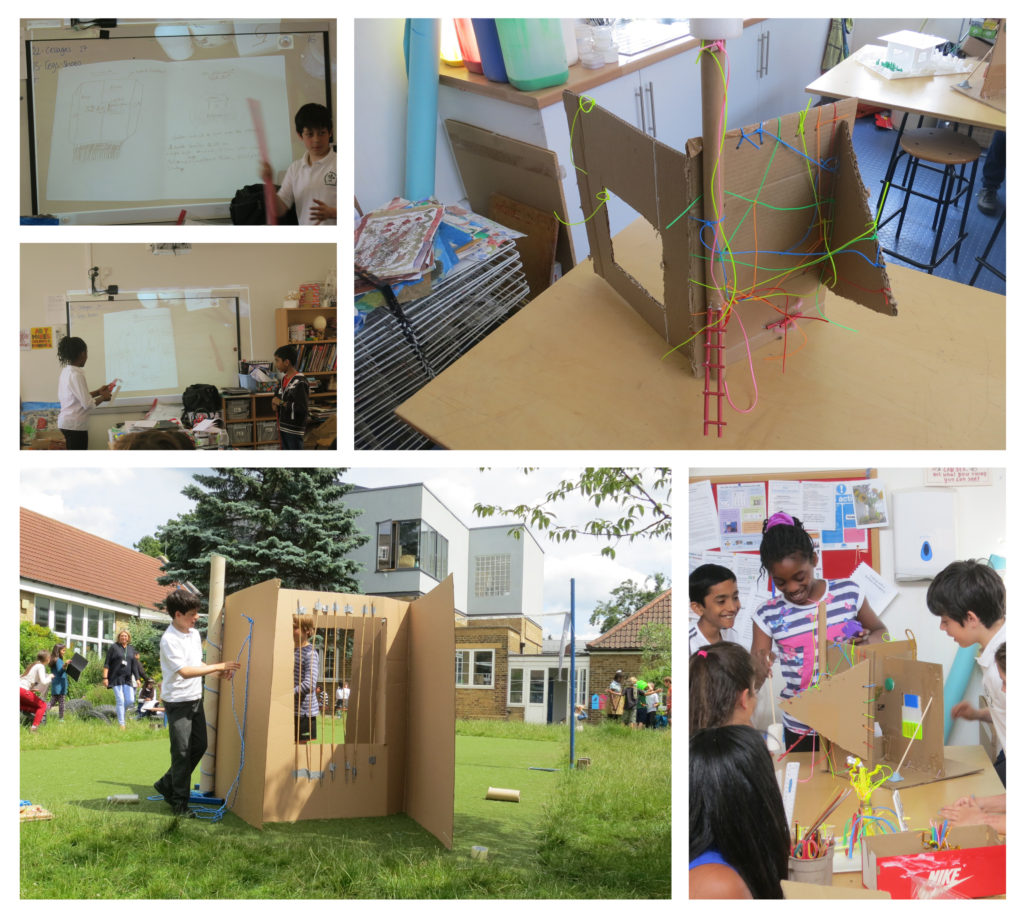 Primary school builds two life-sized Pavilions.
9th Sep 2016
The brilliant Furzedown Primary School, who built their own Pavilion last year, have done it bigger and better this year building two Pavilions and, thinking about the visitor experience, a bench!
It began with Year 5 taking part in a series of architecture workshops. "We took an architectural journey," teacher Michaela Truscott says, "which began with exploring structures, drawing, responding to a design brief, prototype making, to a selection of the children's pavilion prototypes being scaled up to life size."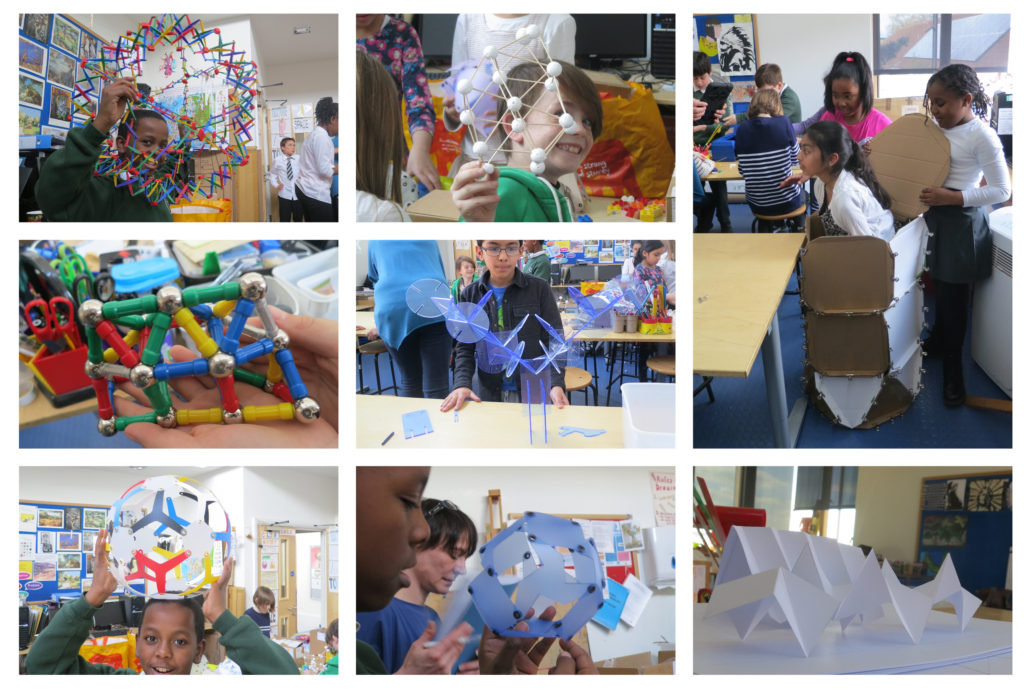 The young architects were inspired by the world around them. "We were inspired by nature and the clouds. The Cloud Spotter will be used as a place for children having a difficult time to go chill and relax lying on the bench whilst looking at the clouds" says Jodie age 10. "The wind will blow the ribbons and tubes to create more natural movement and create a peaceful environment." Sylvie, age 10 continues. "The Spidergram is a mix up of energy and chillax zones" says Taiwoo, also age 10. "We used lots of massive bits of card, insulation tubes, torn fabric, wire, art straws, card, plastic packaging."
Check out the pictures of their incredible journey and get involved with the competition – what would kind of Pavilion would you build?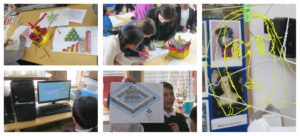 Hand sketching and 3D designing ideas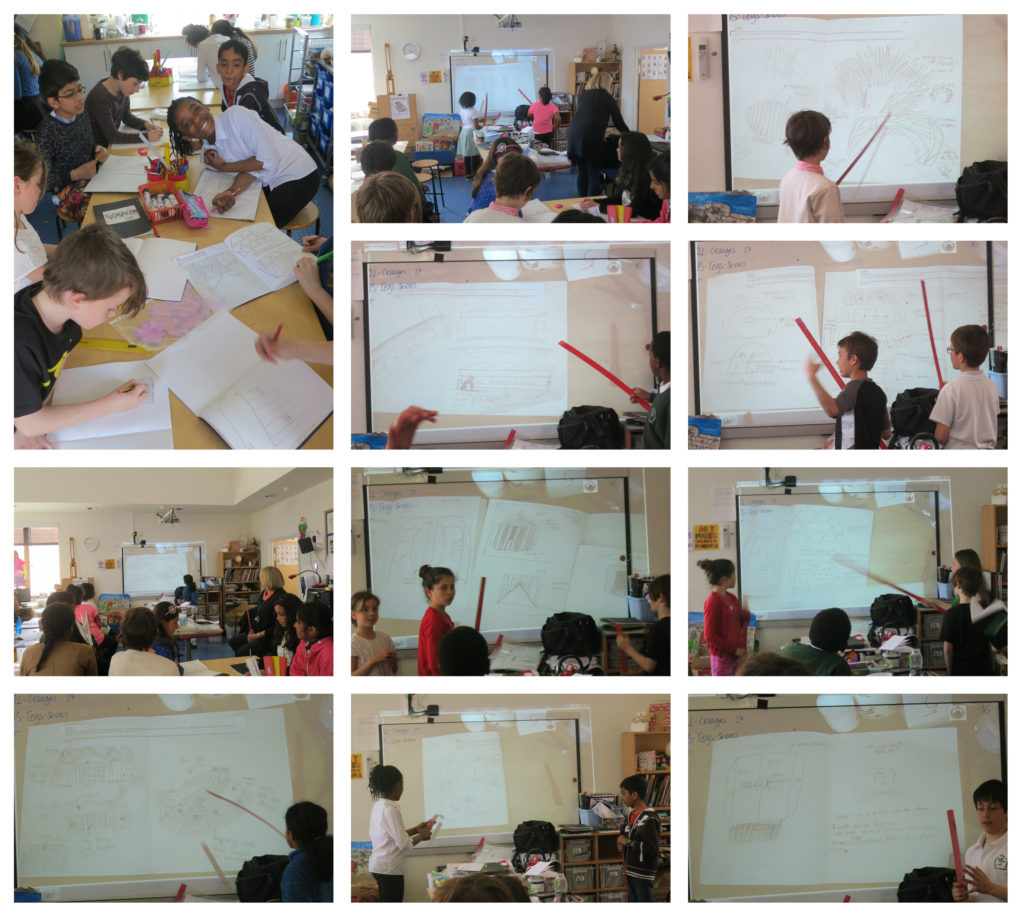 Presenting design drawings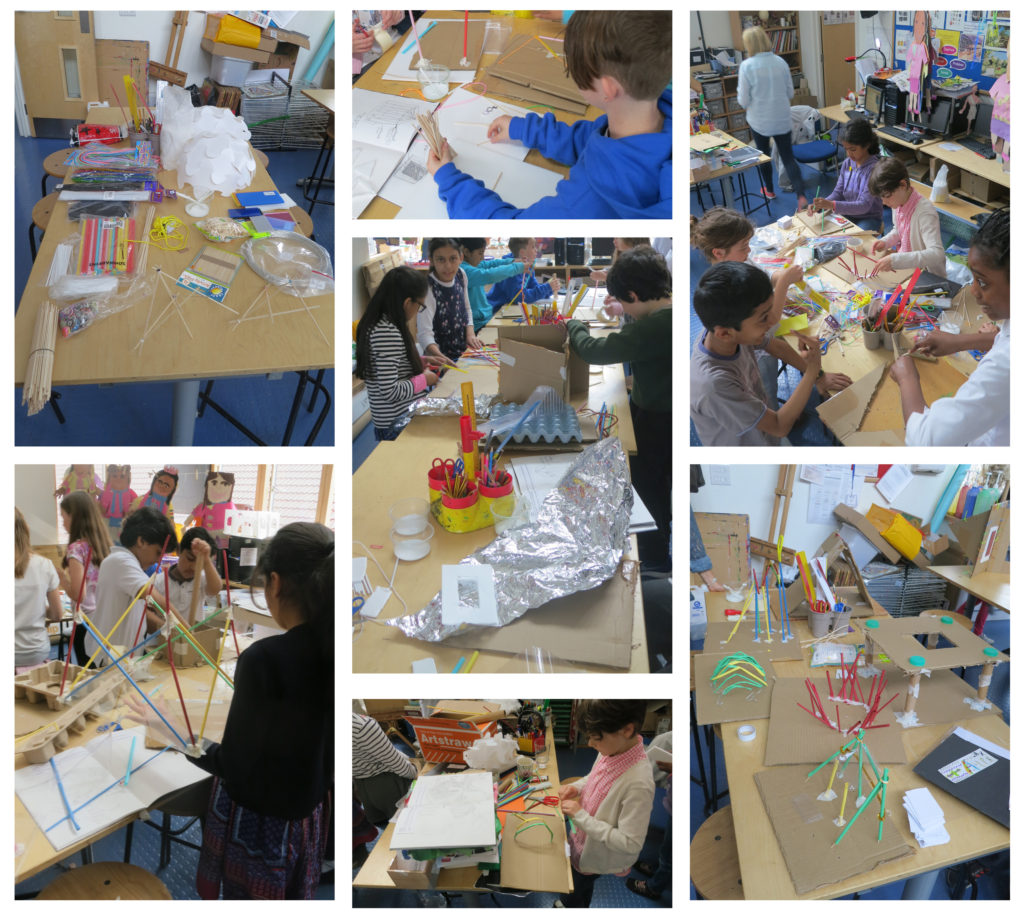 Model Making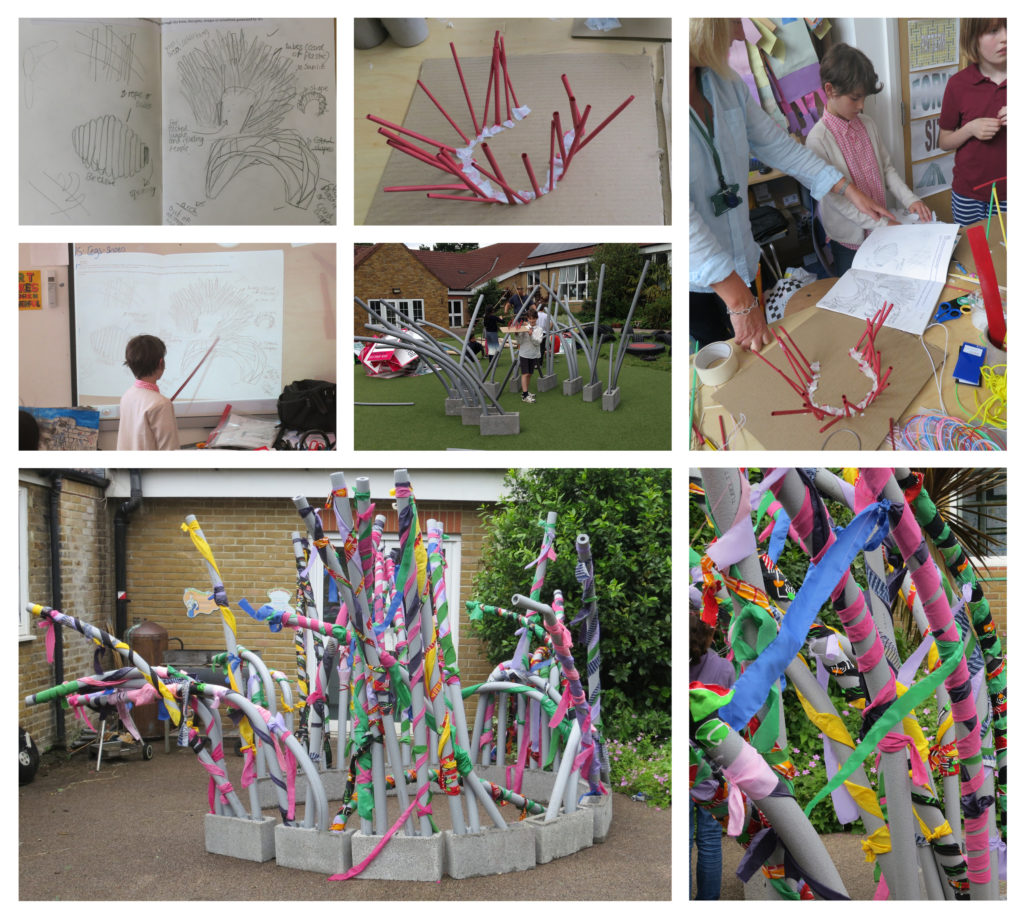 Building a life-sized Pavilion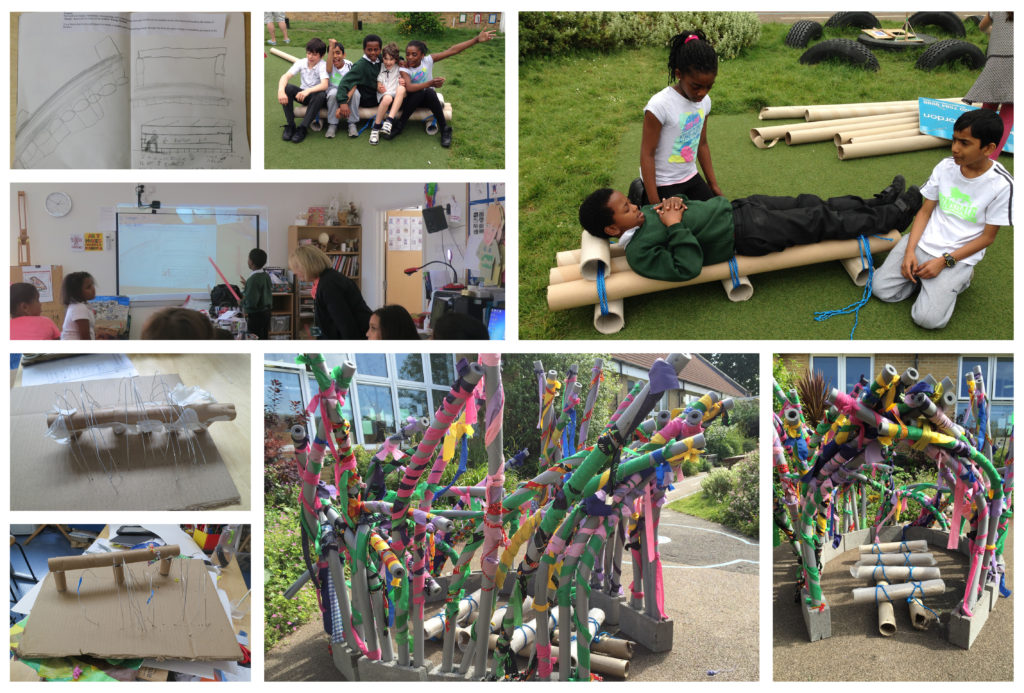 Thinking about the visitor experience – building a bench.