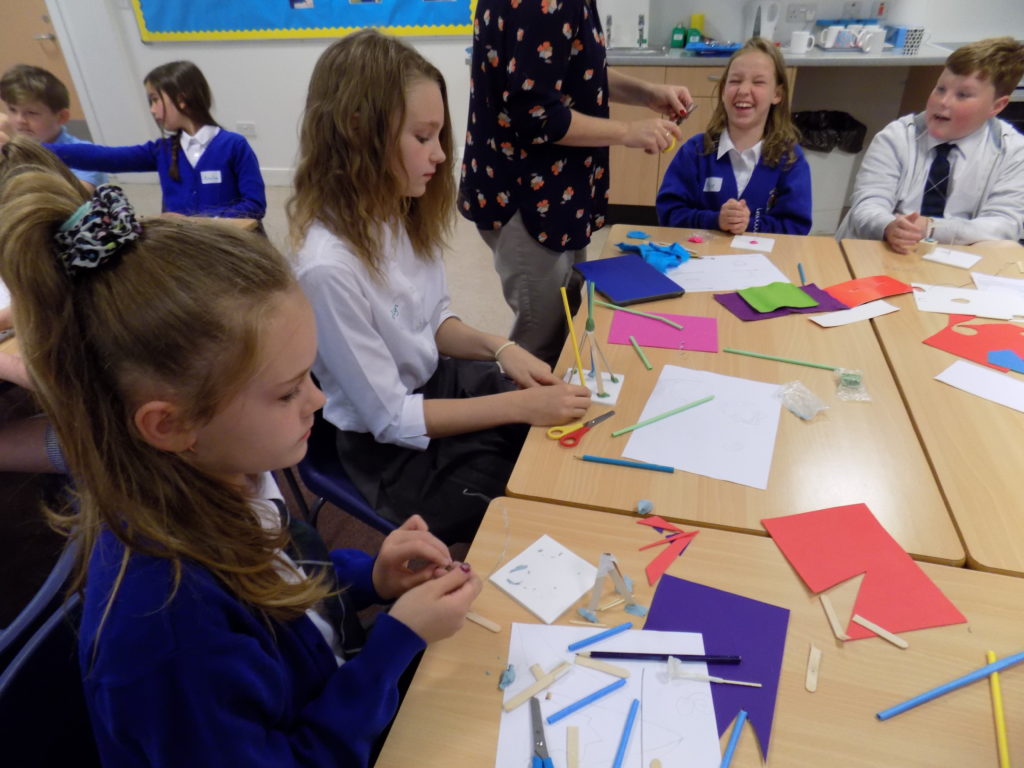 Mass Make at Claypotts Castle Primary with V&A Dundee
3rd Oct 2016
As part of our Build Your Own Pavilion national tour, we partnered with the yet-to-open V&A Museum of Design Dundee in Scotland and visited Claypotts Castle Primary students for this fun mass make workshop on 30th August.
Kidesign team members Sandra and Malav along with Mrs Whyte from the V&A were great at helping everyone come up with interesting and exciting Pavilion designs.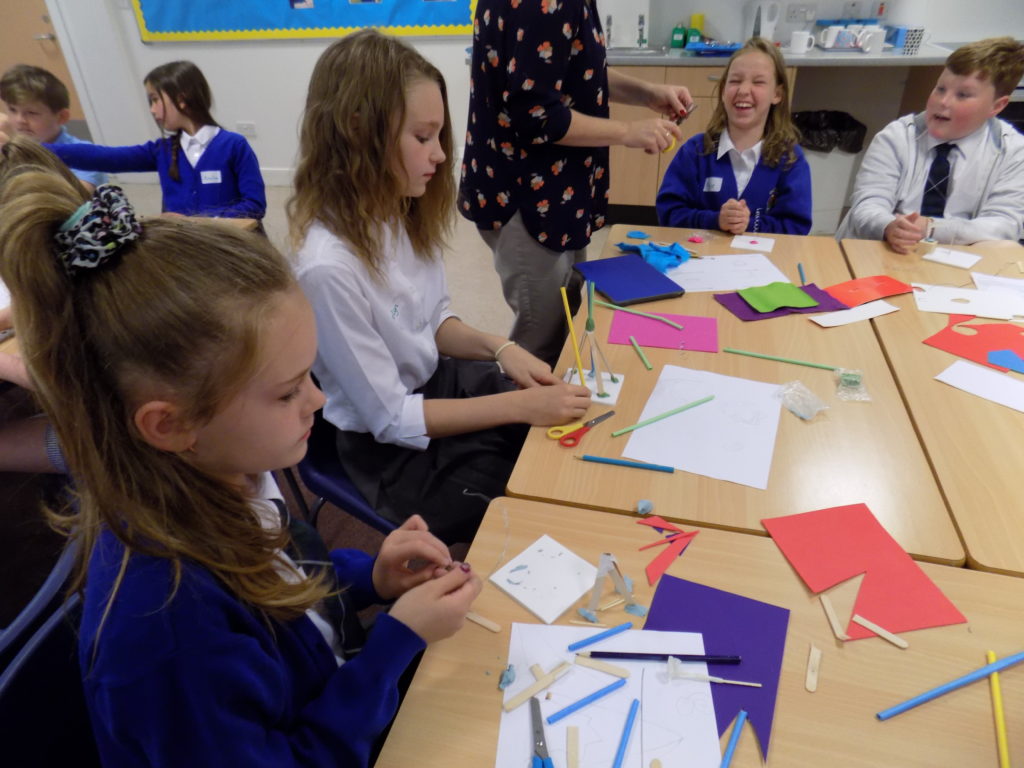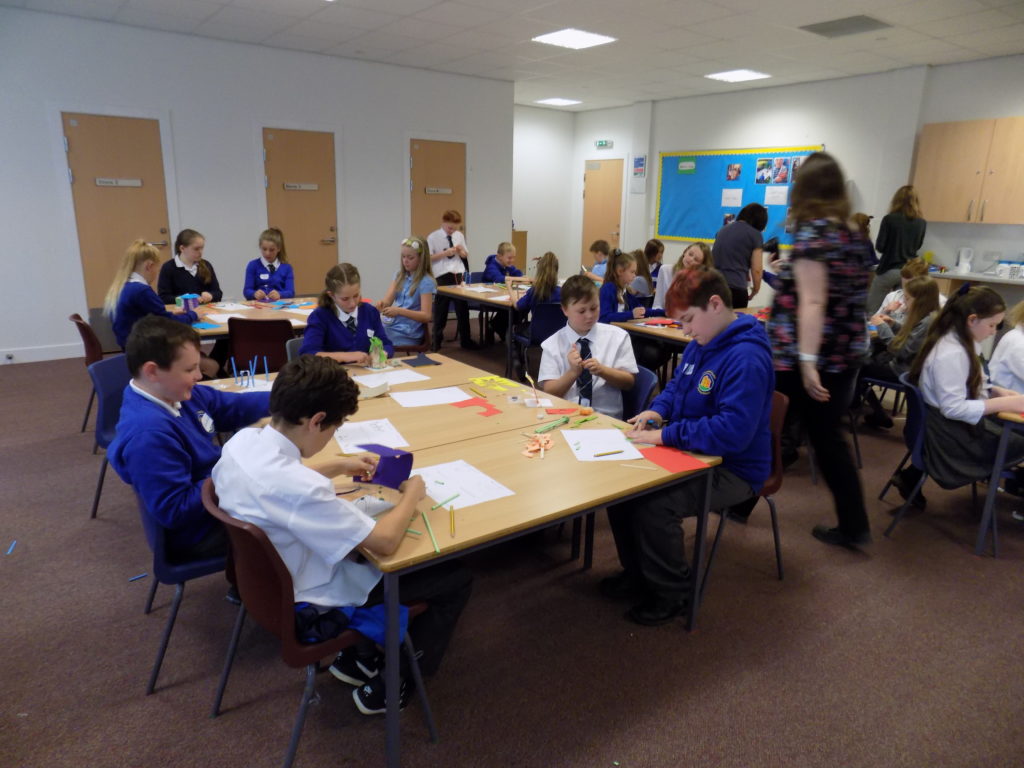 There were lots of many interesting designs using a variety of approaches and materials.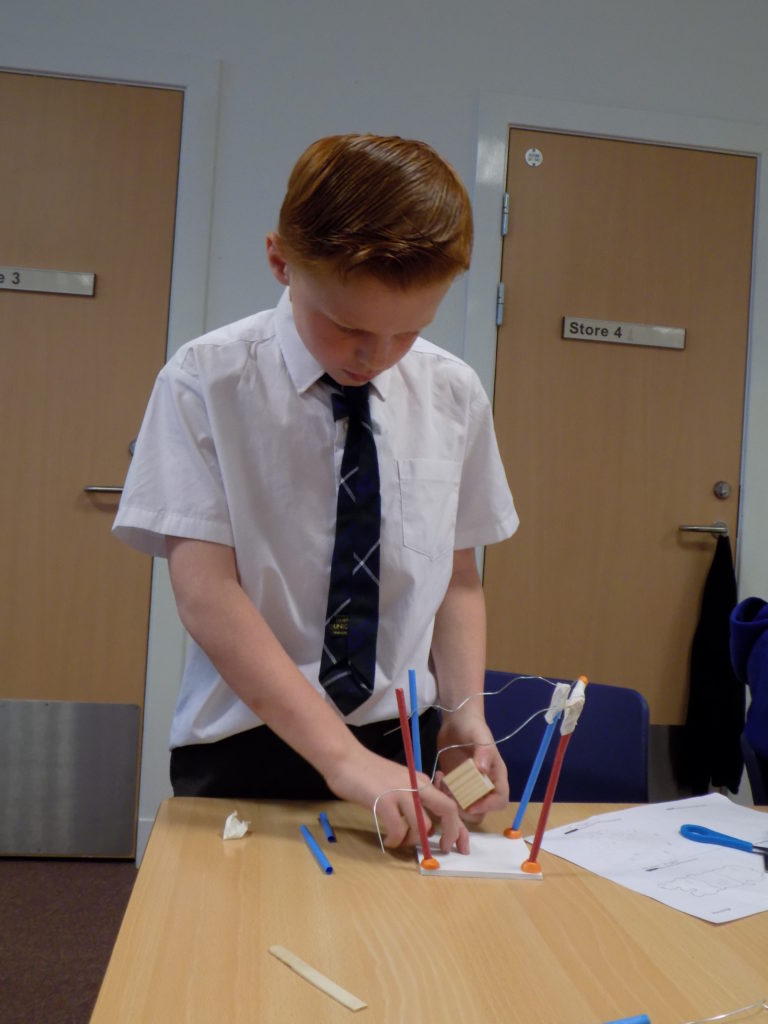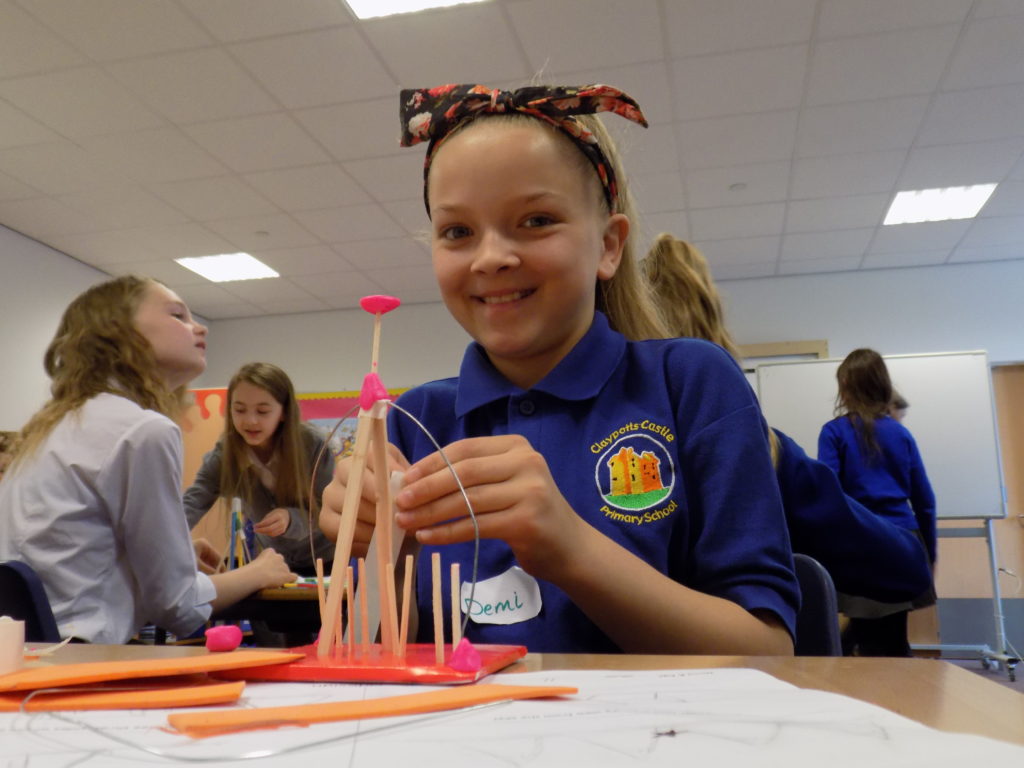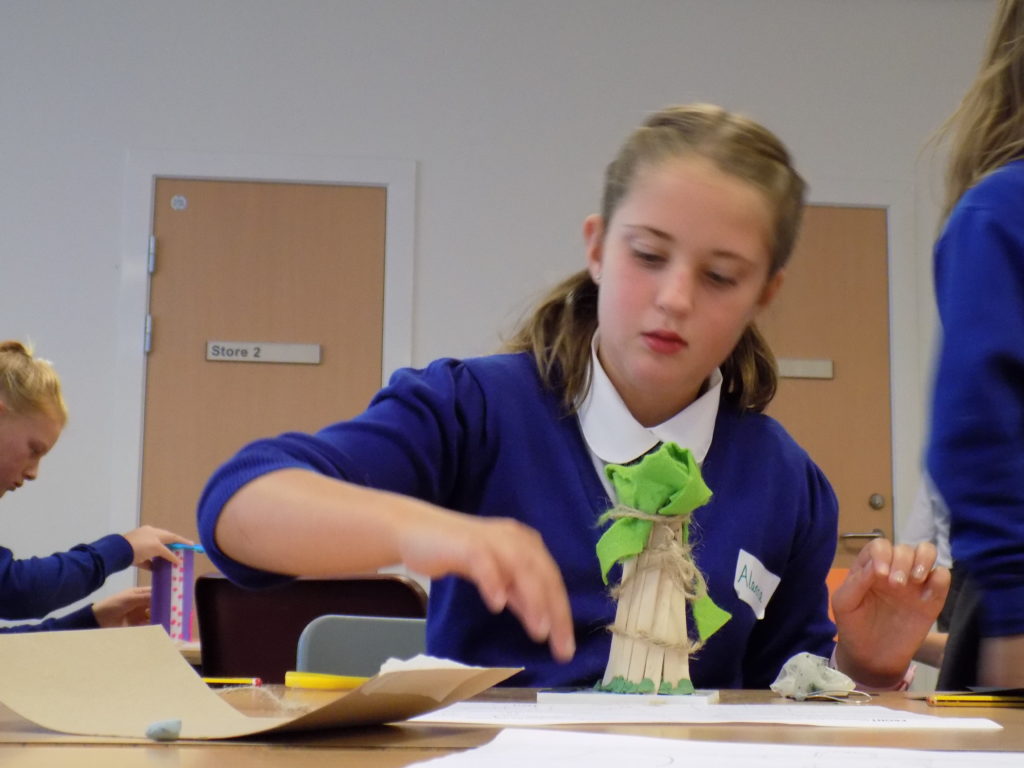 The class enjoyed the activity so much, they sent us some lovely thank you letters. Here's some of their comments about the workshop and what they learned:
"Architecture is not just a square – it can be any shape!"
"I found designing my Pavilion difficult – I overcame it by asking a friend."
"I learned that you need to be positive and determined to be an architect."
"I really liked building my own Pavilion because it was challenging but fun."
Some students chose to create informative presentations on the Pavilions they designed too – see some of them below: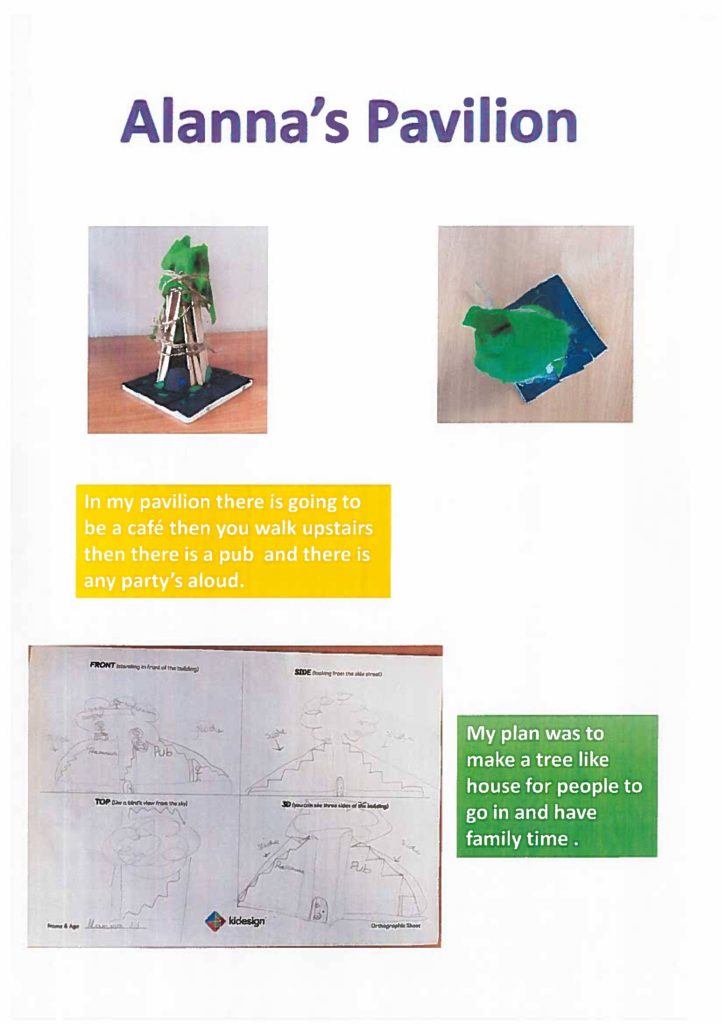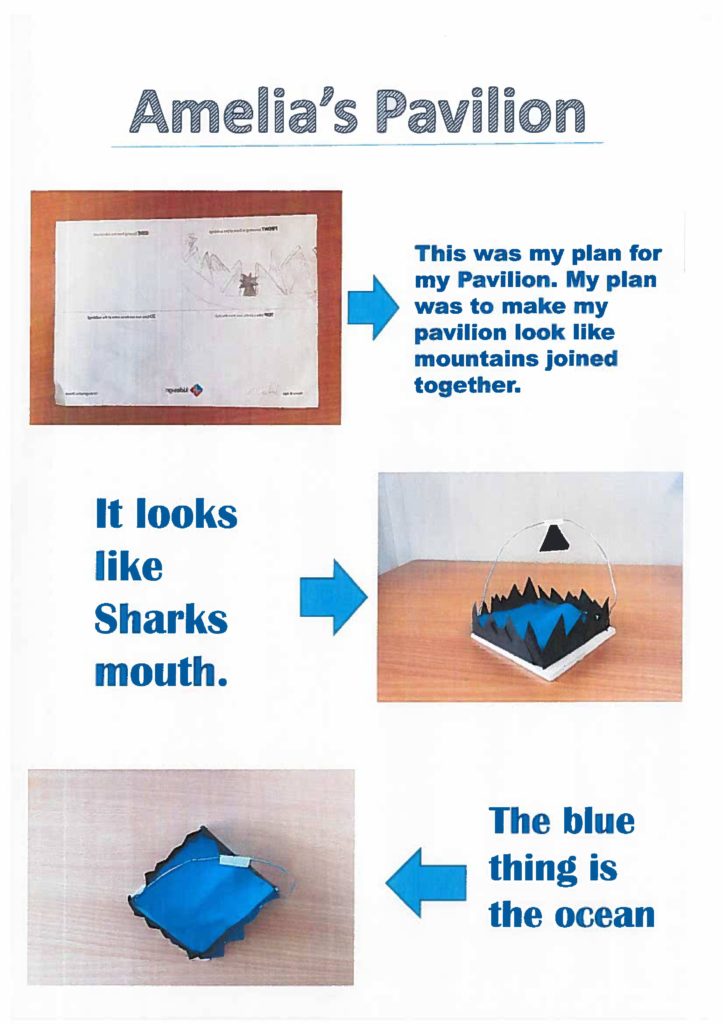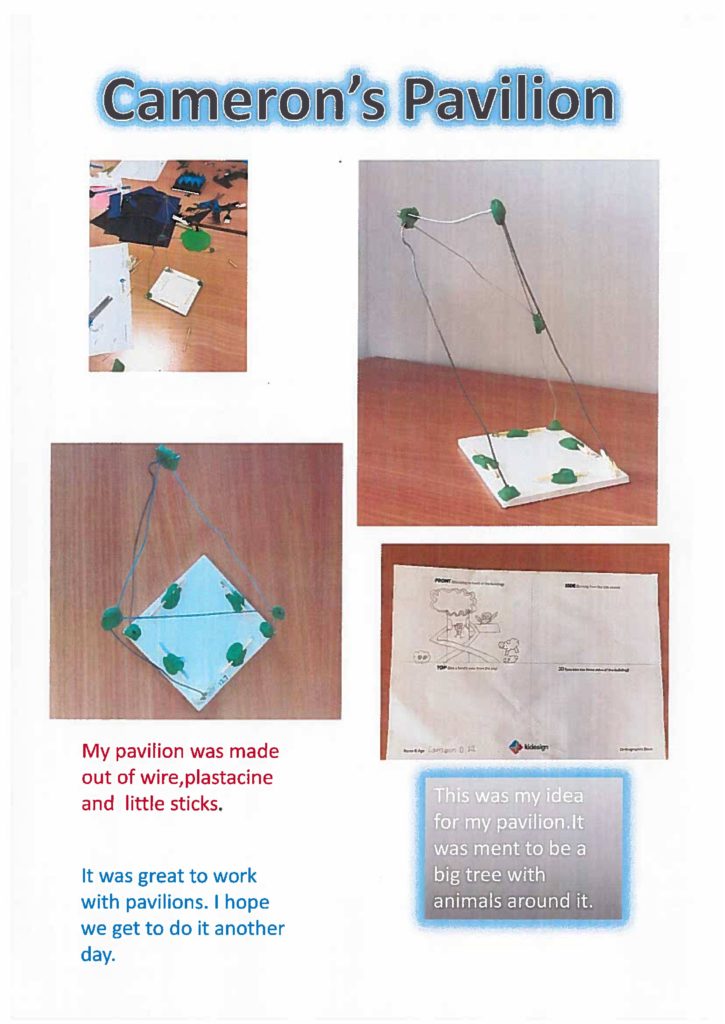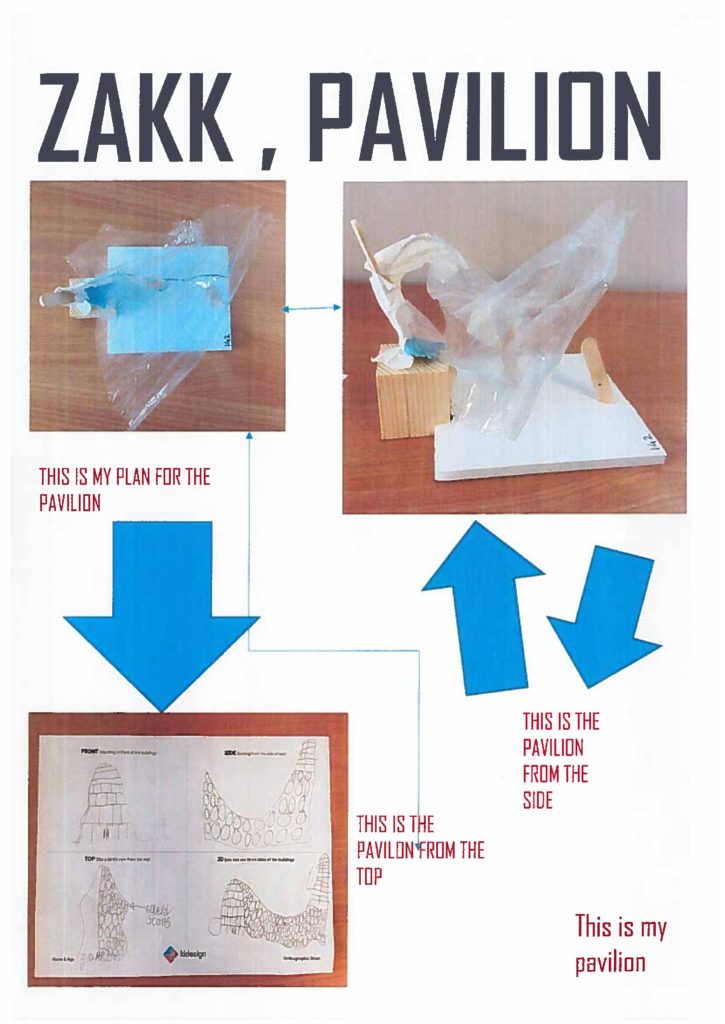 The Build Your Own Pavilion team had a great time in Dundee and we're looking forward to visiting again next year.
V&A Museum of Design Dundee will be an international centre of design for Scotland and will open to the public by Summer 2018. The Japanese architects Kengo Kuma & Associates have been chosen as the designers for V&A Museum of Design Dundee following an international architecture competition that returned over 120 entries.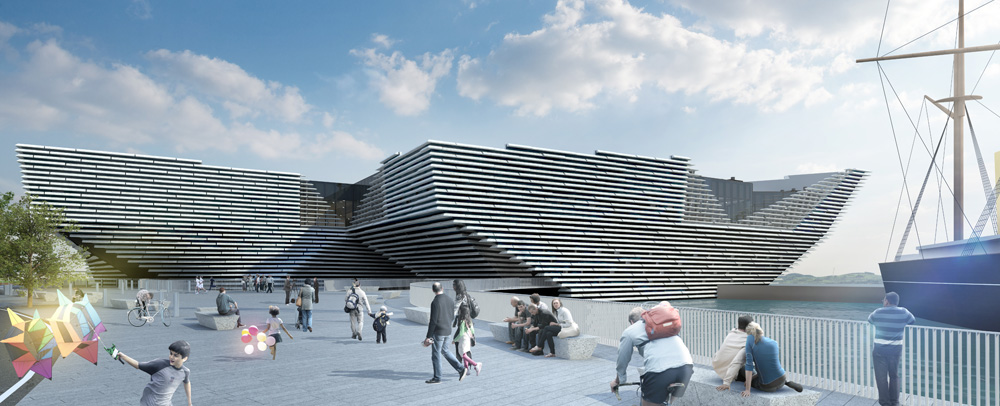 If you want to have a go at designing your own Pavilion for a chance to win some great prizes including an iPad, take a look at the competition page to learn more. You can enter up to five designs before 9 October 2016.