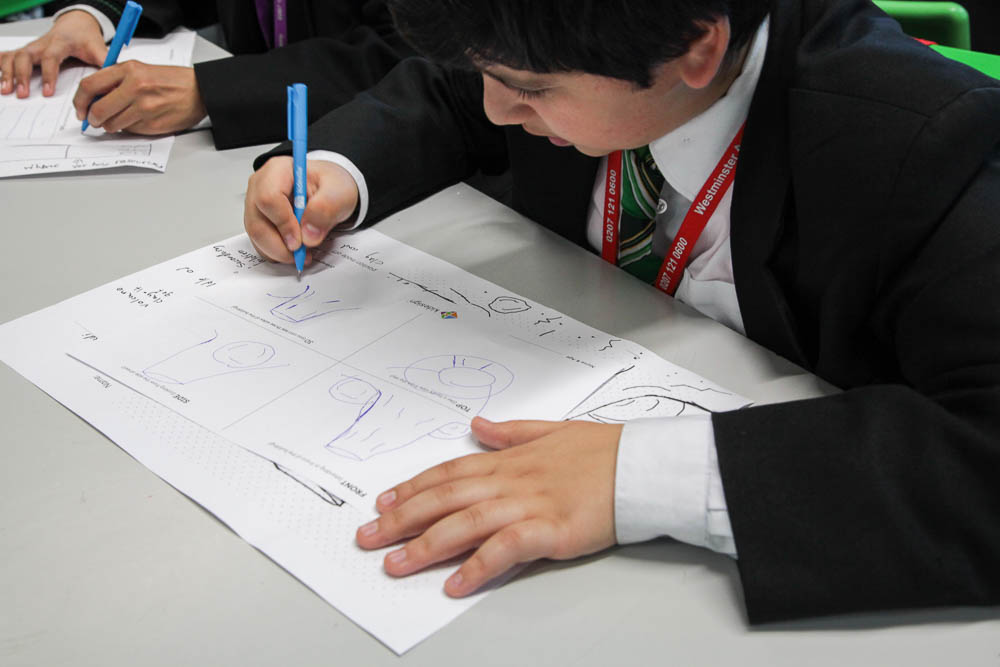 3D drawing sheet
Use this A3 worksheet to help your young architects draw their new ideas for public spaces in three dimensions.
Orthographic drawing is a great way to get students thinking about what their Pavilion will look like by considering views from different sides:
FRONT (standing in front of the building)
SIDE (looking from the side street)
TOP (like a bird's view from the sky)
And finally, combining these into a 3D view where three sides of the building are visible.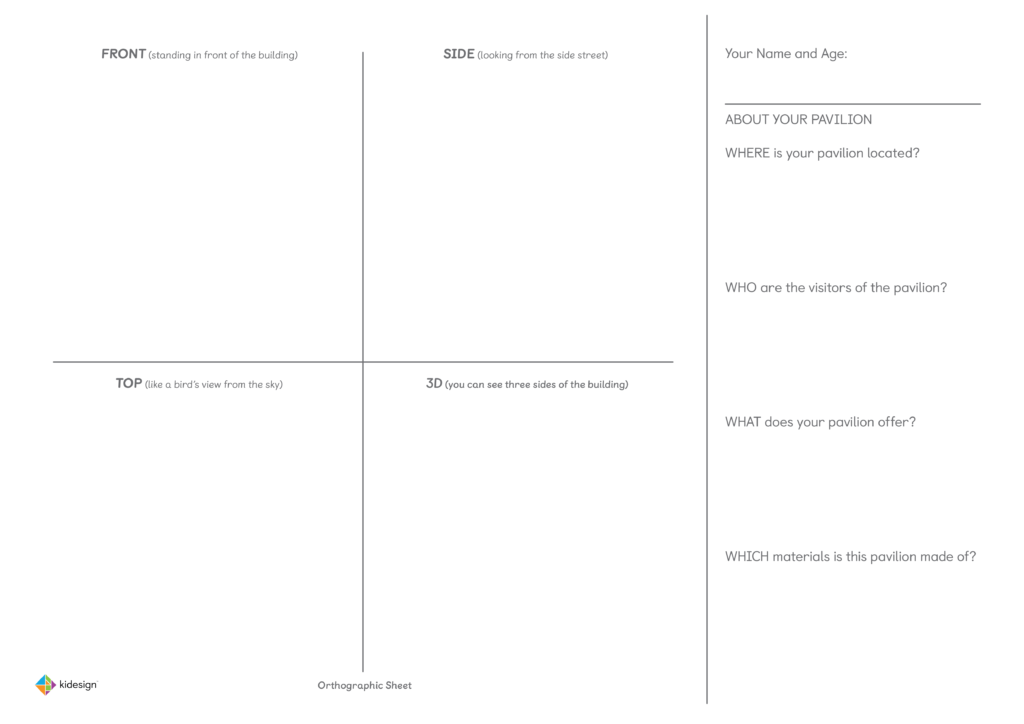 We've also included some space for your students to include a description of their Pavilion. Also check out our Teachers' Pack for discussion ideas and activities to explore how your class can design Pavilions that will be good public spaces for the local area and community.