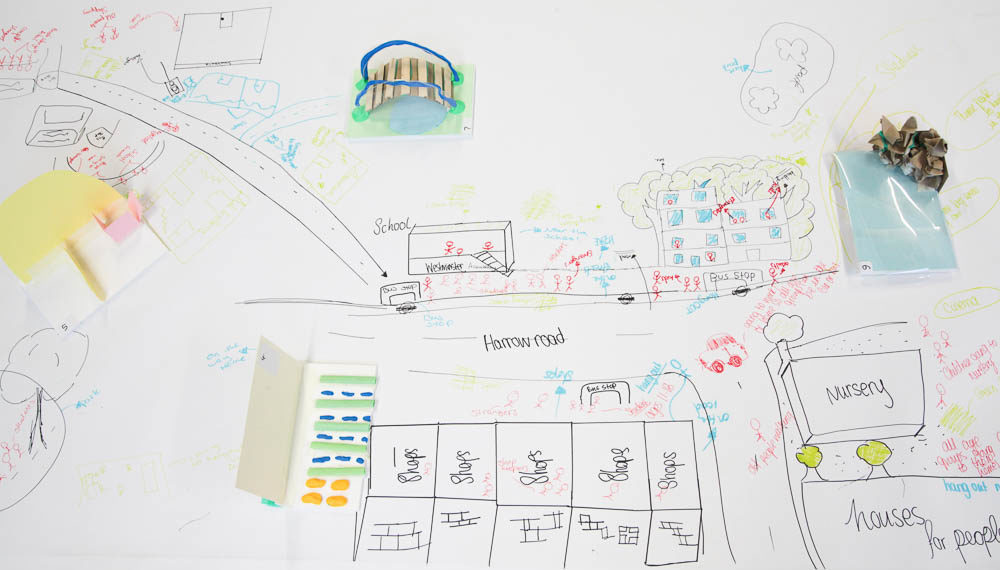 Introduction
Dear teachers, educators, architects or anyone else interested in running an exciting, inspirational design activity for children! We have developed a special section of our website, just for you.
The Build Your Own Pavilion campaign invites children aged 8-16 to become young architects and submit their designs for Pavilions, and encourages young people to form opinions about public space in their city or town.
We are touring the whole of the country with our innovative mobile architecture workshops, but the fun doesn't stop there – we want to engage even more young people with architecture and get children designing Pavilions in classrooms across the UK.
Here, you will find everything you need for organising your own Build Your Own Pavilion workshops: all free to download and totally flexible to adapt to your students' needs.
Resources include:
Guide your students step-by-step through the stages of architectural design, from researching their neighbourhood to idea generation, 3D drawing and making small-scale architectural models with this print-friendly PDF guide.
Packed with inspiring images of Serpentine Pavilions and information about the architects who designed them
3D CAD Video Tutorials (coming soon)
Develop your young architects' digital skills on free 3D CAD software
Use this A3 worksheet to help your young architects draw their new ideas for public spaces in three dimensions.
Ideas on how to link the project to the National Curriculum in Design & Technology, Art & Design, Geography and Citizenship.
All Pavilions uploaded to the website are looked over by our team and added to the Your Pavilions gallery.
A selection of designs will receive feedback from our experts including architects, designers, journalists and public officials.
We encourage you to come back soon and check out our resources on the teachers' page. You can also email us to receive updates on the Build Your Own Pavilion project or attend a TeachMeet in your area.