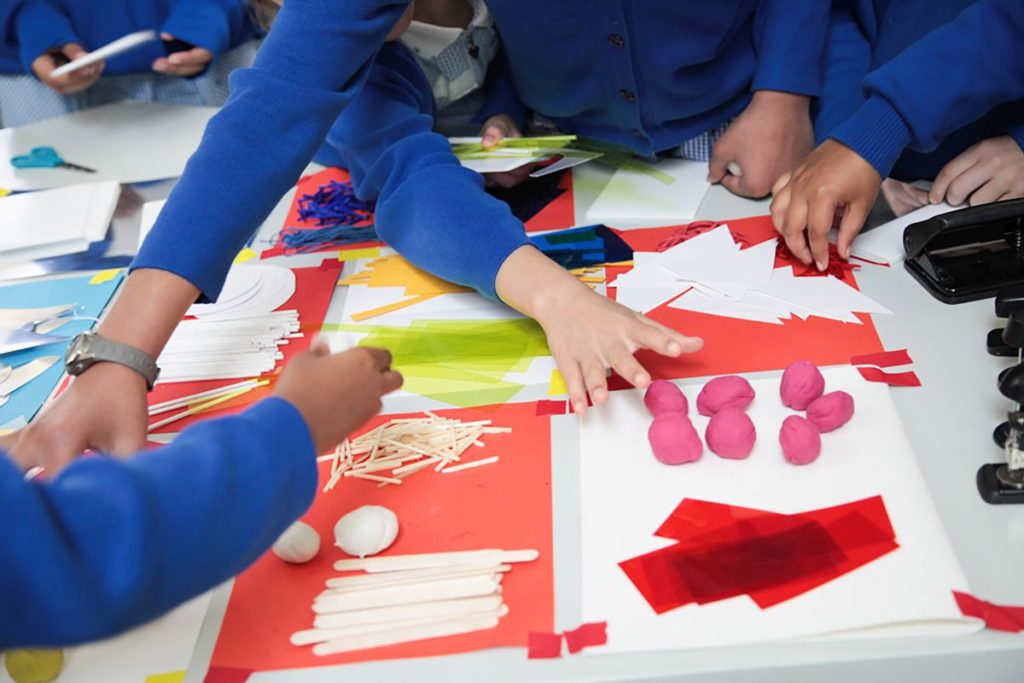 Attend a TeachMeet
Find out more about how to run Build Your Own Pavilion in your own classroom by attending a free TeachMeet, taking place in selected partner venues across the UK in the autumn term 2017.
Build Your Own Pavilion is the Serpentine's national campaign to support young architects aged 8-16 to design public spaces for the cities of the future. Open to teachers and teaching assistants who are interested in art, design and architecture, the TeachMeets provide a practical framework for you to deliver Build Your Own Pavilion in your own classrooms, either as a one-off session or over several weeks.
Led by design-engineer educators Kidesign, these informal CPD sessions will cover researching your neighbourhood through collaborative mapping, architectural drawing and hands-on model making. There will also be the opportunity to ask questions about how to inspire your young architects and find out more about teaching next generation design technologies such as CAD and 3D printing.
Check the list below to see if there's an upcoming TeachMeet in your area:
EDINBURGH – Thursday 24 August,  4.15pm – 6pm.
Organised by Edinburgh Art Festival – book here
LONDON – Tuesday 12 September, 6pm – 8pm.
Organised by RIBA – book here
CAMBRIDGE – Tuesday 26 September, 4.30pm – 6pm.
Wysing Arts Centre – book here
NEWCASTLE – Thursday 28 September, 5pm – 6.30pm
Baltic Centre for Contemporary Art – book here
HULL – Friday 29 September, 4pm – 5.30pm
Ferens Art Gallery – book here
LIVERPOOL – Monday 2 October,  4.30pm – 6pm
RIBA North – book here
MANCHESTER – Tuesday 3 October, 2pm – 3pm
CANCELLED
LEEDS –  Wednesday 4 October, 4pm – 6pm
Leeds City Museum – book here
BIRMINGHAM – Monday 9 October, 4pm – 6pm
ThinkTank Museum – book here