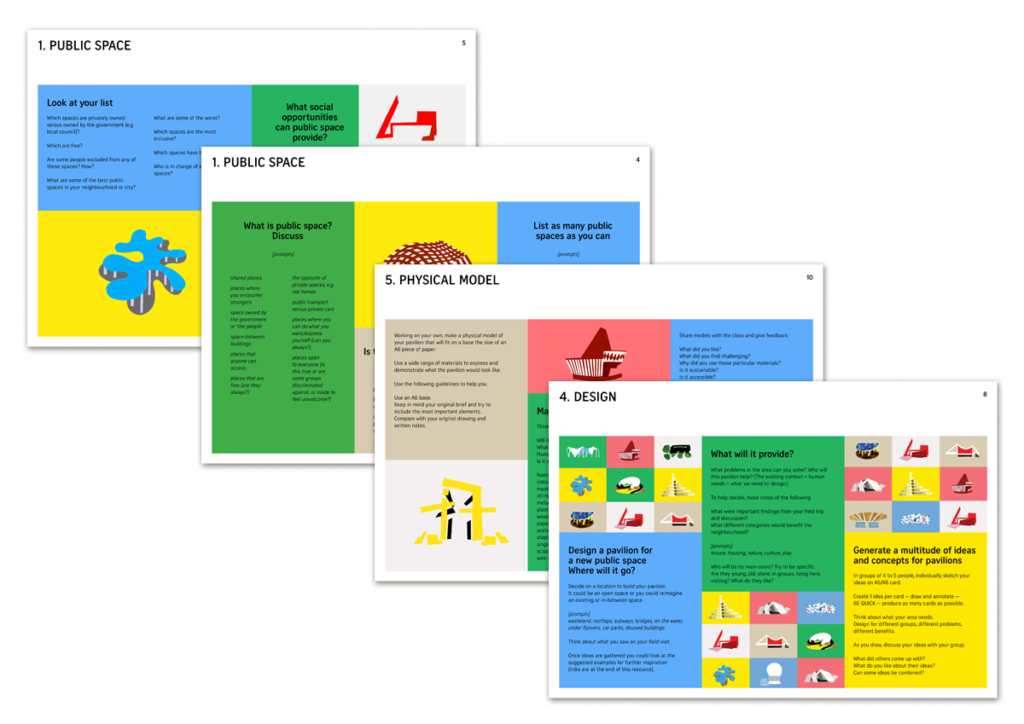 Teachers' Resources
Ideas for creative lesson plans
Teach your students about architecture and the built environment – download our print-friendly Teachers' Resources and run Build Your Own Pavilion workshops in your classroom!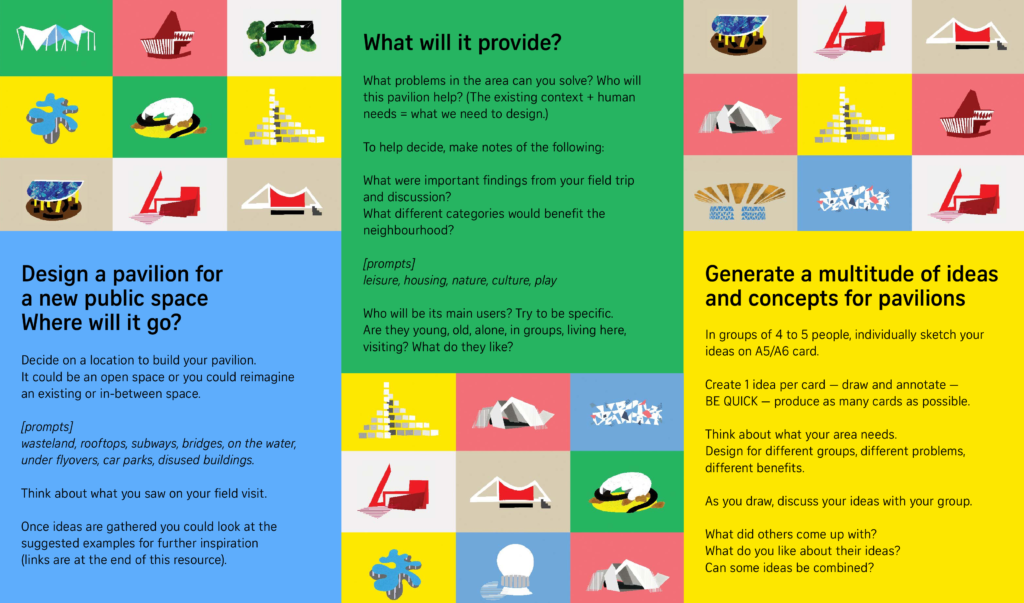 Our free teachers' resources provide a framework that will take you from exploring ideas around public space through to creating small scale architectural models. There's ideas for lesson plans for up to 7 weeks, but it can be easily adapted to complete the project in as few as 3 lessons or you can even extend it to a full term project.
Activities Include
Field visit activities to identify and evaluate public spaces in your neighbourhood
Collaborative mapping activity ideas
Sketching activities
A user-centred 3D design brief
Group discussion prompts for peer-evaluation
Experiment with a variety of modelling materials
Introduction to 3D CAD design
Ideas for students to present their designs
Find out about amazing public spaces around the world
Share your designs with the Build Your Own Pavilion community
Age Range
We've designed these lesson plans with children aged 8-16 in mind, but all sections can also be expanded or edited according to your group's needs and abilities.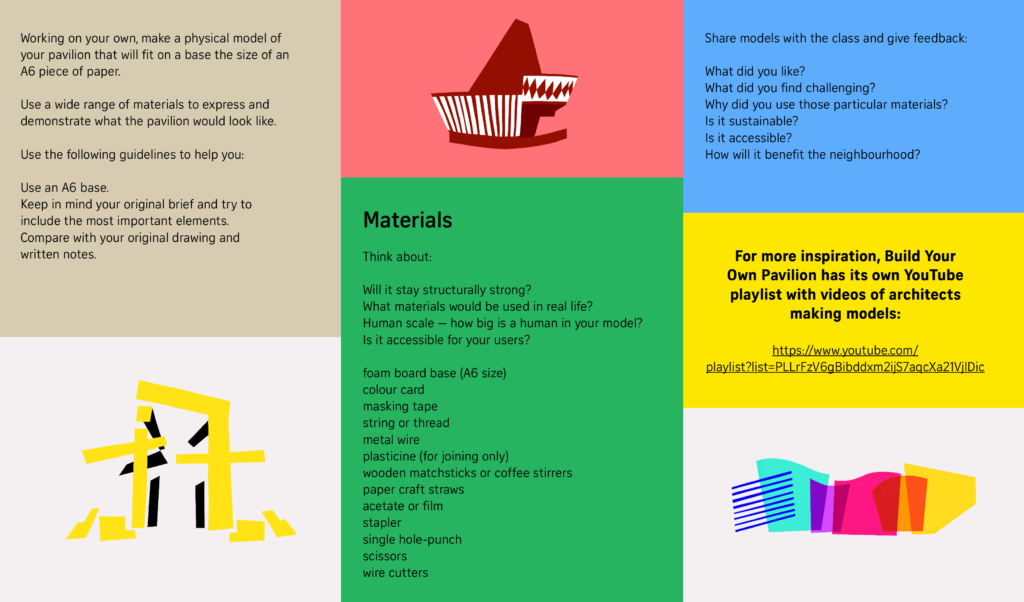 Curriculum Links
Take a look at the curriculum links page for ideas to link this project to the national curriculum in art, design and technology, geography and citizenship across KS2, KS3 and KS4.